In our last post we learned that people will potentially pay to file their health care claim forms online, enough to support a business at least. Wahoo!
Now we build everything, right? Absolutely not. Hold your horses, buckaroo, and put that hammer down.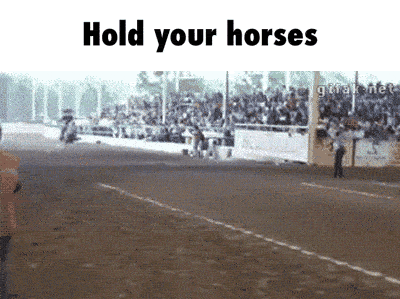 The data told us that a good number of people want this problem solved, and will pay enough to make it worthwhile for us. Now we need to make sure a real product can be built to support this business.
In other words, I want to know: Is our core idea technically possible?
WARNING – PLEASE don't skip validating if a product and service can actually be built to solve the core problem. I made this mistake a few times in the past, and wasted months and years of time and money as a result.
ClaimSender.com requires a few things to work, some business related, some technical
Business items to confirm:
We need to make sure that insurance companies will accept our claim forms when we fax them in.
Since we'll be storing health information, we need to make sure our hosting is compliant and affordable.
Our app will fax in claim forms, and that process needs to be HIPAA compliant and affordable.
Technical items to confirm:
The main value proposition of the product is speed and convenience, so we need to collect information from user, and write it onto an existing claim form – then deliver it as a complete PDF.
We will also need to collect a digital signature from the end user, then write it onto an existing claim form PDF.
Let's walk through these issues one by one, and answer them with the least amount of time and cost.
Issue: Will insurance companies accept faxed in claim forms with a digitally-created signature?
Testing this turned out to be easy. I happened to have a few claims I needed to file. Remember, this is why we went down this path in the first place!
So I called up my healthcare company and asked if I could fax my claim form in. They said yes, and gave me their fax number.
With that in hand, I headed over to HelloFax.com. I uploaded the claim form PDF, filled in the claim info, and signed electronically.
I faxed the form in and held my breath. Ok, I didn't hold my breath, because claims can take 7 days to make it through the insurance companies' claims department.
A few days after faxing my claim in I logged into my email and saw a "New claim processed" email from my insurance company. Boom! Success. Total cost? $0. Time spent? 20 minutes.
To make sure the digital signature would count as a legal signature, I pinged Earth Class Mail's Chairman, Jonathan Siegel. He founded RightSignature, an electronic signature company, so he knows the space well. He gave a big thumbs up.
If you don't know any experts in the space, UpCounsel.com can serve as a good resource. VALIDATE.
On to the next issue…
Issue: Do cost effective HIPAA web hosting solutions exist?
Storing people's health information requires the utmost security and care. This requires ClaimSender be HIPAA compliant. I won't bore you with the details of HIPAA compliance.
In general it means you follow a bunch of strict guideliness on storing and transmitting health information.
A few hours of web searching turned up a few options, including HealthCareBlocks.com, which isn't too expensive. That works, on to the next issue.
Issue: Can we find a HIPAA compliant fax API?
ClaimSender will fax in healthcare claim forms. Healthcare claim forms contain a lot of of sensitive personal information. We need to make sure our fax provider sends this information securely.
A few more hours of web searching revealed a few candidates, including Phaxio.com. After some back and forth with their excellent support crew, they confirmed their service can pass HIPAA muster when set up correctly.
Their pricing pleases too, so consider this answer a "yes".
Issue: Can we collect information from users, and write it onto an existing claim form PDF?
I wrote code in a former life, and still fancy myself a developer. A "pretend" coder if you will. Real developers won't call my code pretty, but I can code enough to test a concept.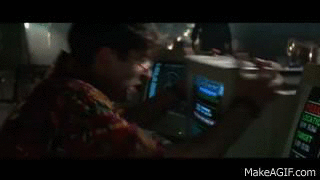 To answer this question, I wrote a simple ruby script (I love rails) to see if I could write fields onto a PDF. I tried a few different ruby gems, and landed on the prawn and combine_pdf gem.
I kept the script as simple as possible, just coding enough to confirm I could place text onto an existing PDF. After an hour or so, my script gave me the "yes" I hoped for.
Before we move on, notice what I didn't do…. I skipped creating a new rails project. I left data design for a later day. I bypassed everything except validating my core question.
My natural tendency is to start building the end app at this stage. After years of learning the hard way, I finally learned to focus on just answering the core question.
Issue: Can we collect a digital signature from the end user and write it onto an existing claim form PDF?
This question proved beyond my meager coding skills. To answer it, I created a small project on Upwork. Upwork runs a freelancer marketplace, and provides a great tool for one off tasks.
They have a ton of developers, which made getting this question answered quick and cheap (< $50).
Do research before posting your project so you can specify as much detail as possible. For our project, I made sure I captured our key requirements before posting the job on upwork:
I knew the solution should use prawn and/or combine_pdf for the PDF manipulation.
A little research led me to this github project to accept the end user's signature – https://github.com/szimek/signature_pad.
Using what I learned above, I wrote a specific job description with as much detail as possible.
I prefer to post my small projects as a set fee, instead of hourly. That gives me confidence on how much I will pay.
After posting our project, I read the reviews and explored the work history of any applicants.
I can't stress this enough – READ THE REVIEWS.
If someone doesn't have reviews yet, proceed with caution. I like working with individual developers instead of companies. I find I pay less and get stuff done faster.
I often ask applicants to write a tiny bit of code using the language & tools asked for in the job to make sure they know what they're doing.
This also shows you how responsive they are, and how they communicate. Make this something tiny, so you don't waste their time. I posted my project, chose a freelancer a day later, and within a few hours he delivered validation that things would work.
Boom! That makes us five for five on our questions.
Now what? How can we find out if people will really buy this? Great question. Let's dive into that with our next post.