By Jess Garza and Nicole Hairston
"What's new at Earth Class Mail?" is a question I'm asked frequently and I'm thrilled to finally be able to share some exciting developments with you! The last time you heard from me was when I joined the company as its new CEO. And while I wasn't able to get into any specifics about what was in store for 2018, I'm proud to say, since then, we've been working feverishly to make significant upgrades to our product.
First, let's have a quick look back at this year so far. We've:
Processed approximately 1.5 million physical mail actions (like scanning, shipping, depositing checks) for you since January, which is on track to double the previous year's activity.
Deposited over $1 Billion in checks for our customers to date, and close to $120 Million this year alone.
Processed 87.49 tons of mail items in 2017, and so far 49 tons to date this year (includes packages)
Thank you for allowing us to serve you!
Over the past six months, we've been laser-focused on learning what is most important to our customers as well as prospects considering our services in order to determine how we could create the greatest value for their businesses.
One of the first things we learned is that we would need to provide more than just an updated look for our app and that we would have to build a more thoroughly updated user experience with more functional and efficient ways to use the service we provide to both individuals and businesses.
To help us collect your valuable feedback and turn it into the effortless experience we're committed to delivering, we brought in our new Director of Product, Nicole Hairston. Under Nicole's leadership, thousands of customers were invited to engage with us in one way or another to share their experience and use cases. She challenged our team to look at our (now former) product roadmap with a critical eye to ensure that all that we planned to do aligned with both what customers asked for and what we, as experts in the industry, know they'll want and need in the future.
We've completely revamped the Earth Class Mail interface then added a number of improvements and new capabilities.
Nicole explains the new improvements in detail below.
We're Listening
Thanks, Jess! Many of you have expressed to us that you need a modernized, friendly and easy-to-navigate interface to manage your personal and business mail, so that's exactly what we set out to provide.
Here are some of the new improvements we've delivered so far that make it easier to digitally organize, share, automate and integrate physical mail into your back-office workflows. When you log in today, this is just some of what you'll see, but by no means are we done:
Share Mail Content via Email – Sending important mail to your team and contacts just got easier. Our new email share feature allows you to send mail contents as a searchable PDF attachment to one or more email addresses!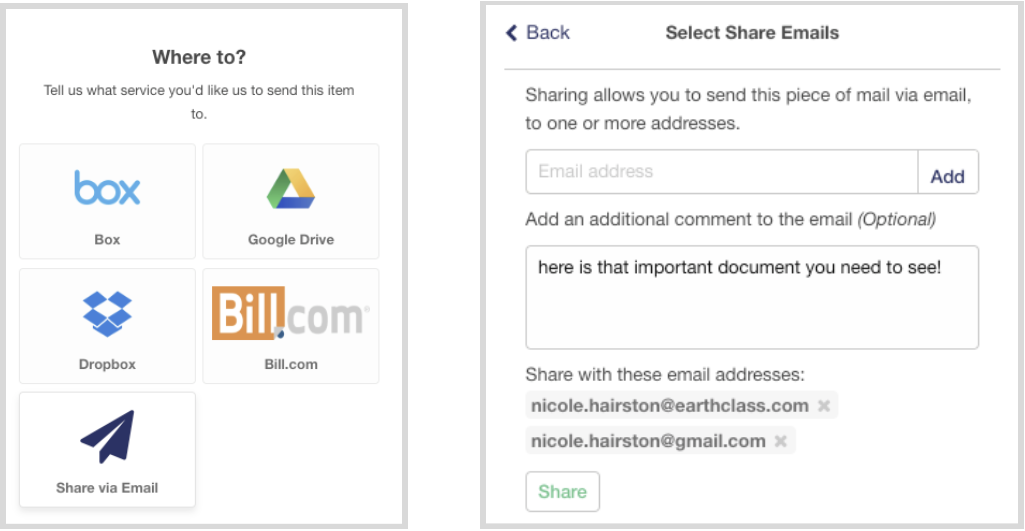 Organize with Custom Tags – You can now create and add one or multiple custom tags to any mail item for quick reference. Click on any of your custom tag(s) to quickly view a filtered list of the items you're looking for.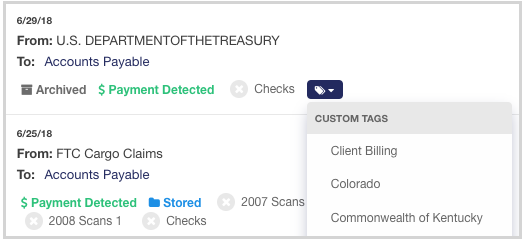 Filter your Account View – If you have Admin or Inbox access, you can now view all mail items at the account level in one consolidated view. We've provided improved visibility into the list of recipients on your account so you can then quickly and more easily filter your inbox by Recipient when needed.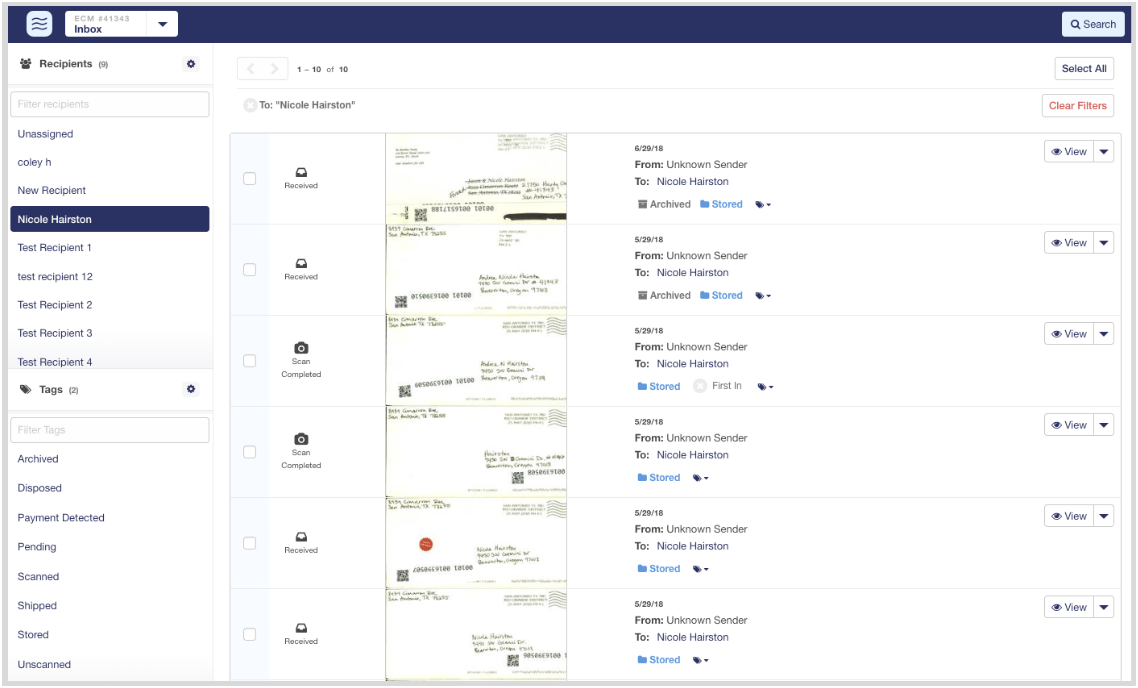 Access Multiple Accounts – If you have multiple Earth Class Mail accounts, you can now quickly view and access each one from a new Accounts dashboard view.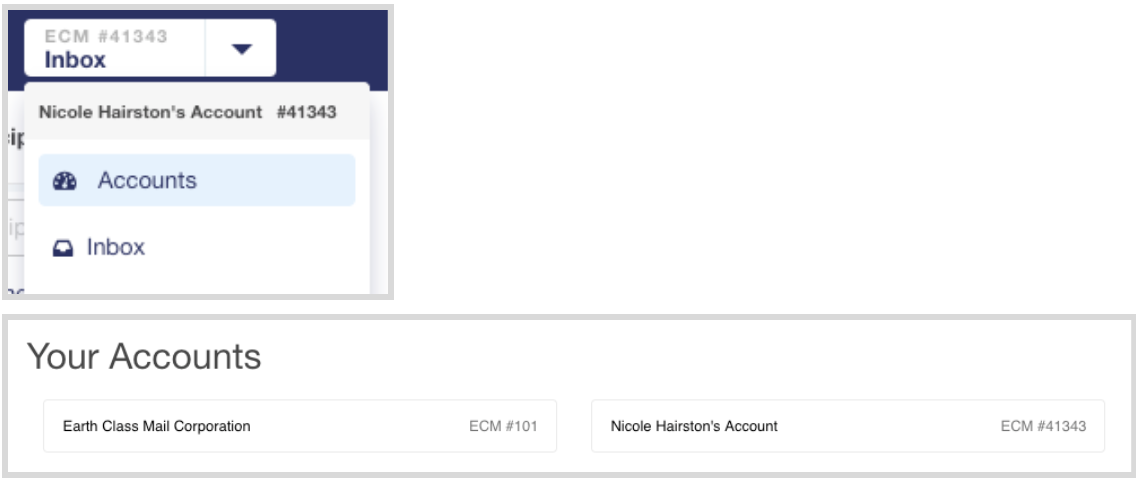 Integrate Payments Received – We've added new integrations for Xero and Quickbooks Online to help you manage the payments you receive in your mail. After connecting security to one of these accounting services from your Earth Class Mail account, you can record payments to Xero or Quickbooks Online invoices with the click of a button.

Paired with our CheckStream service, which allows you to request check deposits directly from your account, these accounting integrations can save you time and help avoid the hassle of having to track multi-check deposits in a spreadsheet or in an isolated application.

Search and Find More – We've always had a search feature, but it was somewhat limiting in its results, only finding items with a specific status. Our updated search feature has fewer status restrictions and searches for content by any alphanumeric term across any scanned mail item in your Inbox. You can still search by Sender or Recipient, and we've added the ability to search by custom tag as well.
Brand New Look and Feel – We gave the new customer interface a fresh color scheme makeover and added easy access to available actions you can request for your mail.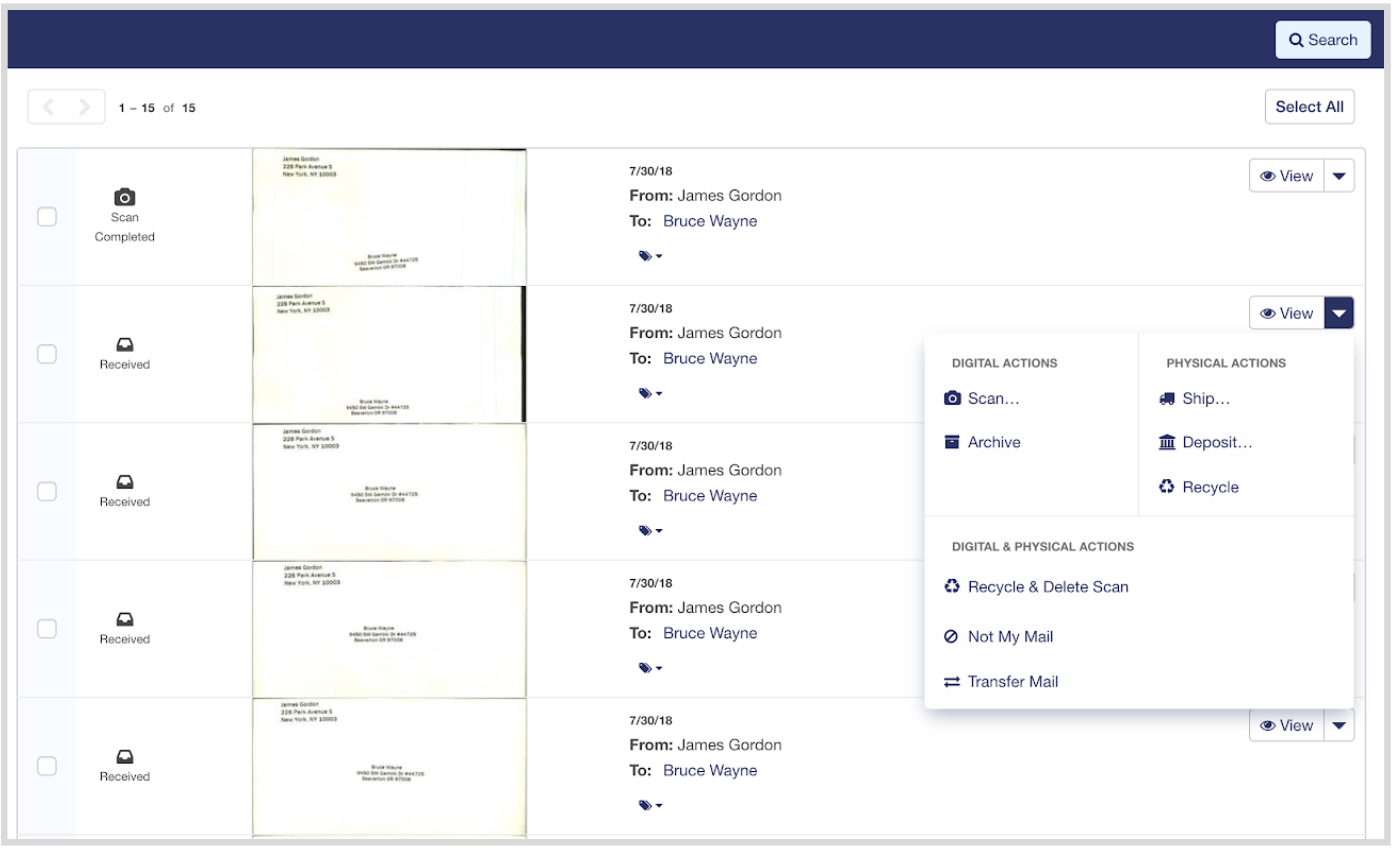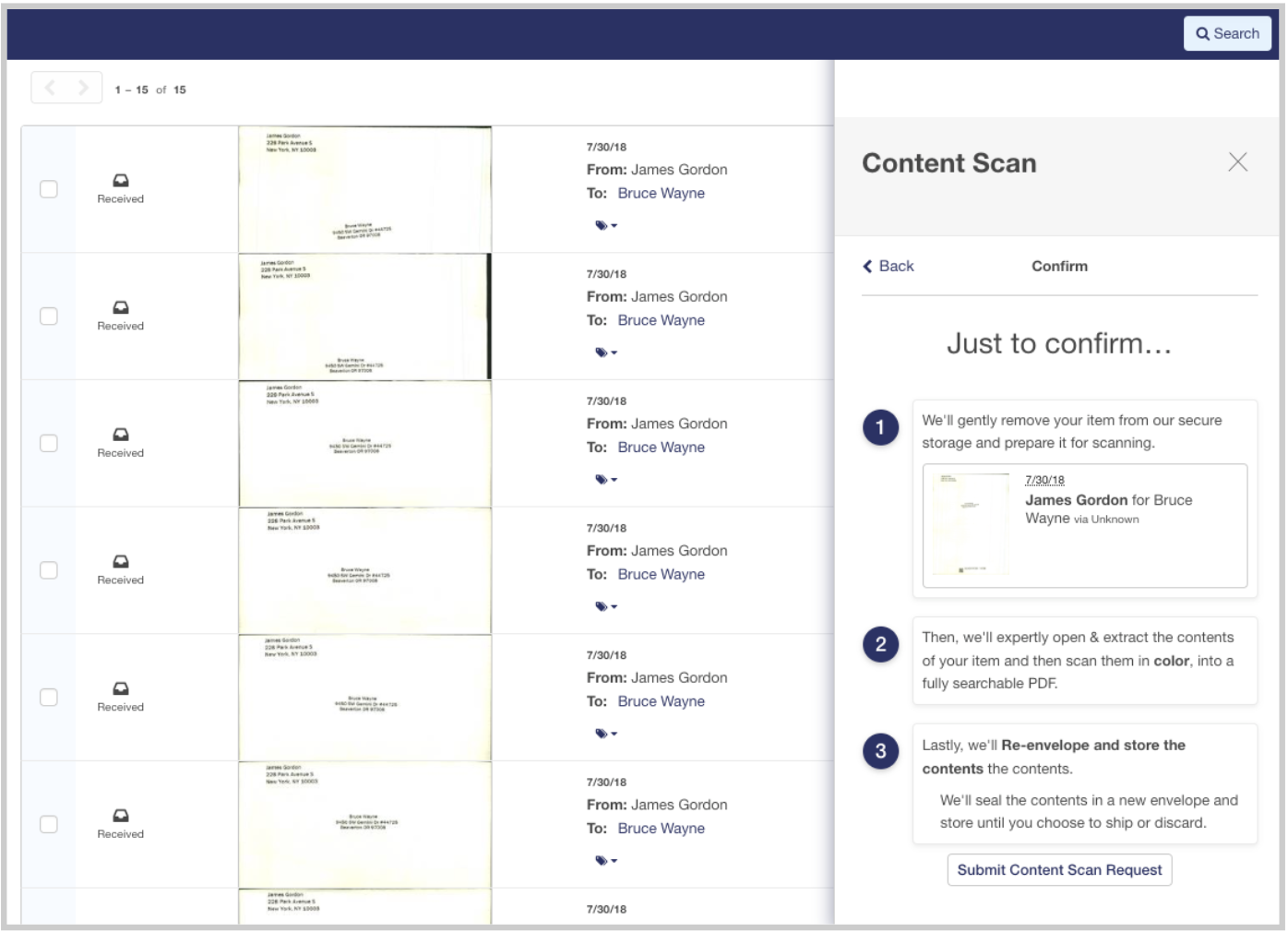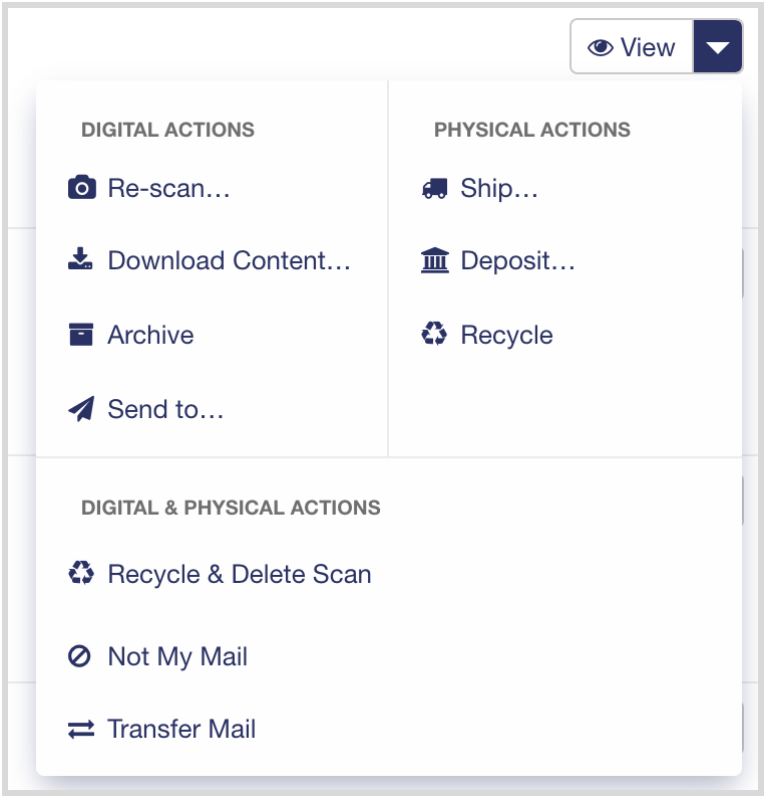 Our goal is to continually improve and simplify your experience so that it keeps getting easier and faster to use Earth Class Mail, in more ways, and with increasing value. The best part is that we're just getting started!
As we get additional feedback from you and learn more about what works and what doesn't, we will continue to iterate and improve. There are Support and Feedback links in your Inbox menu so that you can reach out when you need assistance and let us know what you think about the new Earth Class Mail experience.
We look forward to continuing to build a paper transformation platform that enables you to turn your mail and office paper clutter into the first step of more efficient, digital and automated workflows!
Be well, Jess Garza, CEO Nicole Hairston, Director of Product   Header Image Credit: Steve Roe