Back office work tends to be the red-headed stepchild of items on your to-do list. No one wants to deal with it, but it has to be taken care of. Your business mail is at the center of that burden because in it there are important notices, invoices, and checks from your customers.
All that gold is buried in a mountain of junk. Once you're done sorting and opening your mail, the job tends to only be half done. Now you have to scan the important stuff or head to the bank for a deposit.
You are not alone…
70% of small businesses burn over an hour each month managing mail,
40% more than three hours, and
20% waste six or more hours each month*.
That's a crazy amount of time to spend on dealing with snail mail. In a recent survey, jointly conducted by Earth Class Mail and GetApp, 500 small business owners answered the question:
How much time do you spend managing your business' mail each month, including: depositing checks, scanning, and distributing to recipients?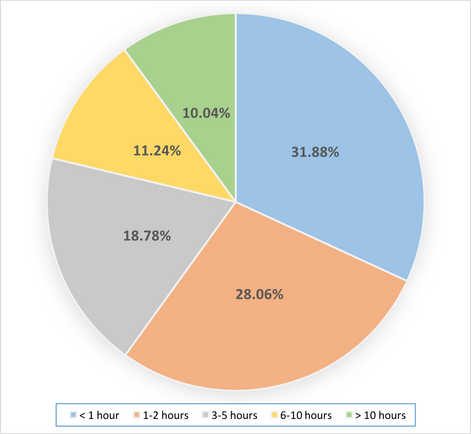 *Survey results adjusted to exclude "None of the above" responses, and percentages normalized.
There is a real cost to all this waste
Sometimes you don't know something is a problem until you take a step back and look at the bigger picture. Managing your business mail can turn into a routine pretty quickly, and you can probably go to bed feeling like you've accomplished something. But at what cost?
Fred Wilson, a famed VC investor and entrepreneur, suggested in 2011 that the average burn rate for a fully burdened employee at a startup is $10,000 per month. Marc Andreessen suggested it was in excess of $16,000 per month in 2014. Even the median income for a small business owner in the U.S. is $60,000 per year according to payscale.com, not including all of the added cost burdens that can more than double that figure.
All of that means that it's costing businesses real money each month, from $100 to $1000 or more, and that doesn't account for the opportunity cost of working on tasks more directly tied to business growth.
Earth Class Mail plans start at $49/mo. Learn More
Sometimes business mail is just a pain in the a$$
When mail becomes white noise it can lead to real problems for businesses. Today's companies are dynamic, ever-changing machines. They move often as they expand and hire, they work with a myriad of vendors, and they focus on the things that drive growth. That means that minutia like updating an address with an insurance provider or the secretary of state can easily get overlooked.
"We didn't receive a renewal notice at my last company because the insurance provider had an old address. It cost us a lapse in coverage." Jeff Judge, Founder @ Bright.io
Missteps like that can lead to big problems. Lapses in insurance coverage, missed incorporation renewals, and worse.
Then there is the new breed of entrepreneurs that choose to run their companies without walls or borders. A 2015 Gallup Poll revealed that 37% of workers telecommute on some regular basis, and some predict that 50% of the workforce will work remotely by 2020. That sentiment is surely overrepresented in the entrepreneur class, with tech startups leading the way.
As a small startup, we didn't have physical office space until a few months ago. Earth Class Mail took care of that and our mail, so we could focus on our business. Matthew Juszczak, Founder @ Bitlancer.com
This trend will only continue as the workforce moves to more flexible location opportunities and the cost savings of remote work are realized by larger organizations.
Thinking ahead on the future of the back office
The need for digital solutions that mirror the benefits of traditional services, while offering more efficiency and cost savings, is only growing. Physical addresses and snail mail are still required to legally operate a corporation.
As archaic as it may sound, there is definitely a superficial need for professional contact information as well. Just like businesses want a public facing phone number that isn't the founder's personal line, they need a public facing "physical" presence that isn't also someone's home.
There is no shortage of tools and resources that solve these common back office problems around phone, mail, and communication. These solutions make back office operations better, and do it cheaper. There's certainly a lot more to come, and the future looks bright for both entrepreneurs and employees.