Doug Breaker here, CEO of EarthClassMail.com. Writing billing code is hard. Really hard. If you're wrong by a penny, you're all wrong.
I used to write billing code as a young developer. I once made a mistake that cost a client $1,200,000! Oops, not my best day.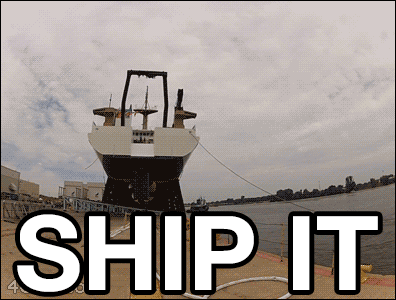 Any business not in the business of writing billing code should not write billing code. Outsource it instead.
I guarantee it will save you time, make your other development faster, and save your sanity. Spend time building your competitive advantage, not wasting it writing billing code.
At Earth Class Mail, we use Chargify (Full disclosure: Scaleworks owns both Chargify and Earth Class Mail. We used Chargify well before Scaleworks bought them).
When I ran HomeFinder, we used Recurly and liked it. Stripe's subscription functionality offers a ton of time savings and robust tool set. Check them all out, all offer immense developer time savings vs. developing your own billing system.
Repeat after me ten times, "we will not have developers spend time on billing code!"
CRITICAL TIP: before you choose, ask yourself, "will we ever want to charge for something like 'get 20 widgets for free on our $99 plan, and 40 widgets for free on our $149 plan and charge for widgets over those amounts?'"
If you answer "yes", then keep reading for a MASSIVE difference between Chargify/Stripe/Recurly. This one tip can save you months of developer time, make you more money, and launch your products faster.
Let me explain with two real world examples, one using Recurly, and one using Chargify.
Example 1: Offering Free Usage on Recurly
My wife runs a little site called MovingCompanyReviews.com. The site lets consumers read 100% verified reviews from moving companies and get free quotes from them. For example, check out all the reviews for Tampa movers or Orlando movers.
Consumers can even get a free pizza on their move day if they find a mover through the site. Who doesn't love pizza on their move day?

(Quick backstory: Before I took over as CEO of Earth Class Mail, I was CEO of HomeFinder. While at HomeFinder, we launched MovingCompanyReviews.com as an internal startup. After I left, Placester bought HomeFinder about 6 months later. Placester didn't want MovingCompanyReviews.com, so we bought it from them.)

We offer a product to moving companies called "Review Advantage". For that product we email prior customers of moving companies and collect reviews on behalf of the moving companies.
We offer the first bunch of customers to write a review per month a free Starbucks coffee. The product used to be manual, but we just launched an automated version. We set out to offer different plans with different number of free coffees:
$19 per month includes 3 free customer coffees
$99 per month includes 15 free customer coffees
$299 per month includes 50 free customer coffees
After we hit the free coffee limit, we wanted to charge the moving company a certain amount per coffee. Here's how it looks to our movers: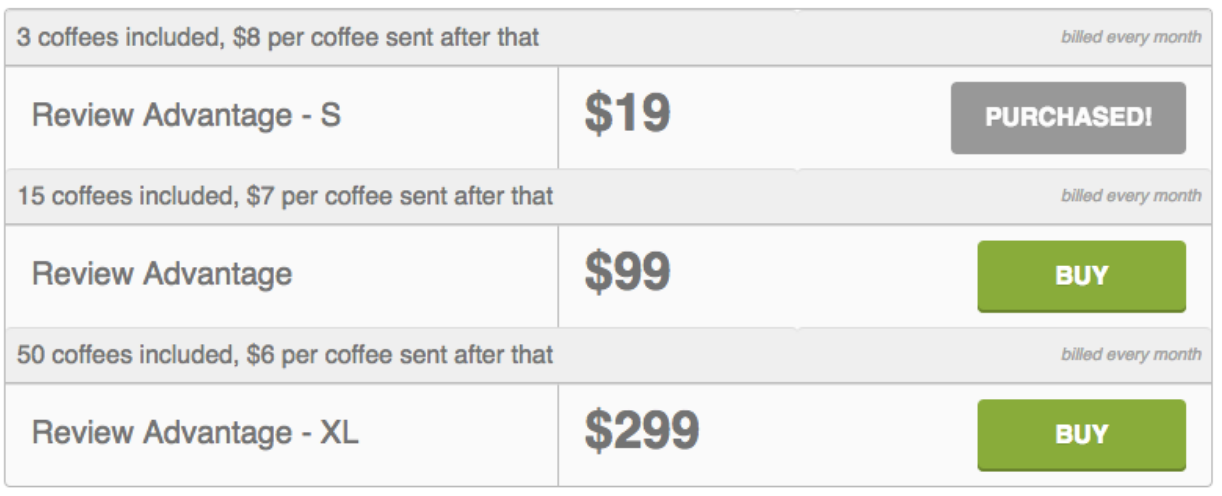 Here's how we set that up on Recurly:
Set up a "Measured Unit" for free coffees
Set up the pricing plans, including a billable add-on for the extra coffees. Here's the $19 plan.
Write a bunch of custom billing code to do the following:

Keep track of how many free coffees we've given in a billing period
Report any coffees over that the free limit to Recurly
Reset the counter when a customer's billing period renews
That's not easy code to write! We did it, but it took our developer about three weeks of hardcore coding time to get it correct, get automated tests in place, and get fully confident that it worked.
Recurly gives us a ton of benefit, and we enjoy using it. Unfortunately their metered component functionality still required us to write complex billing code in order to give away a different number of free coffees by plan price point.
We made the investment because it was worth it. However, we'd much rather spend our coding time helping consumers find great moving companies.
Example 2: Offering Free Usage on Chargify
Here at Earth Class mail, we just launched a killer new check deposit/lockbox product on Earth Class Mail called CheckStream.
If you're a business that gets checks, it can revolutionize the way you deposit them and record payments in Xero or QuickBooks Online.
You can deposit any sized check into any bank in the US without going through any application process, or worrying about per check credit limits.
Once you deposit the check, you can record payments to customers & invoices right from our app into Xero & Quickbooks online.
We launched with three pricing plans, each with a different number of checks included.
$99 per month includes 30 check deposits
$249 per month includes 125 check deposits
$499 per month includes 265 check deposits
If customers pass those limits, we charge $2 per check deposit on the first two plans, and $1.90 per check on the $499 plan.
Thanks to Chargify's new price point functionality, charging for this is a breeze.
Check out how easy Chargify made it to set this up:
Set up our 3 plans, here's the $99 plan.
Set up our metered "check deposit" component, with the three different price points.
Configure each price point to include the correct number of free check deposits, see screenshot below.
When someone signs up for a plan, set the correct price point on their subscription (we do this in our ordering code, but you can do it via the user interface as well).
Ship it! That's it! Since our app already tracks which plan a customer is on and reports check deposits to Chargify, we didn't have to do anything else.
Notice the step we didn't have to do? Write complex billing code! Magic!
Chargify saved us weeks or months of development & testing time. Instead of spending weeks or months coding & testing, we launched the new plans in days.
So do you and your company a favor, don't write billing code! After having hands-on experience with various billing solutions, Chargify has been the clear winner for Earth Class Mail's needs, but I encourage you to check out all the options before committing to a provider.
Going with any will save you development time and future tears when your custom billing code breaks.
However, make sure you bump your current and future billing scenarios against each provider to make sure you don't get sucked back into the swampy quagmire of billing code development.
Lastly, if you're a business that gets check in the mail, check out our new check deposit service, it'll save you bunch of time, get money in your bank account faster, and save you from keying in payments in Xero and Quickbooks Online.