By John Horton, Contributor @ Earth Class Mail
A package at your door doesn't raise many eyebrows these days. Heck, the UPS guy in my neighborhood already knows where I leave my returns and where to drop off my wife's HauteLook box – a rather frequent occurrence, might I add.
Lest we forget, that wasn't always the case. Travel back to the 19th century and that package at your door is much less likely to contain a Three Wolf Moon shirt, and much more likely to feature a…kidney?
At least that was the case for George Lusk one evening in October, 1888, when he recieved a package on his London doorstep. Expertly wrapped, I presume, it included half of a human kidney.
Umm… return to sender please.
Much like your Amazon Prime order, the box included a packing slip. This one was different though, bloodier. It was a letter from Jack the Ripper.
Lusk, a local builder, was the chairman of a group of volunteers known as the Whitechapel Vigilance Committee.
They patrolled the streets equipped with a police whistle and a stick, leaving no bustle unruffled, searching for the person responsible for murdering London's ladies of the night.
The kidney, preserved in wine, was half eaten and apparently "very nise" (sic). The letter, sent "From Hell", is riddled with spelling and grammatical errors like these.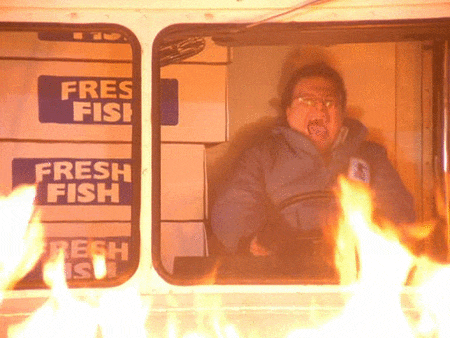 Despite many pop culture representations, evidence suggests Mr. Ripper was neither highly educated nor a skilled surgeon.
History and Hollywood don't always align. Ahem, Alexander.
No, this is the writing of an uneducated lunatic! Or, wait…
Those misspellings seem a little too sophisticated. An uneducated writer probably wouldn't have included the silent "k" in "knif" or the "h" in "whil," an indication that perhaps the author was trying to misdirect authorities.
Investigators had received many letters claiming to be from Mr. Ripper, though most were considered attempts at dark humor.
What made this letter different, more convincing, was that Catherine Eddowes – London's most recent victim – had been found down a kidney. Coincidence?
Well, maybe. It could've been a journalist, trying to milk a sensational story – although the source of the Kidney is still disconcerting.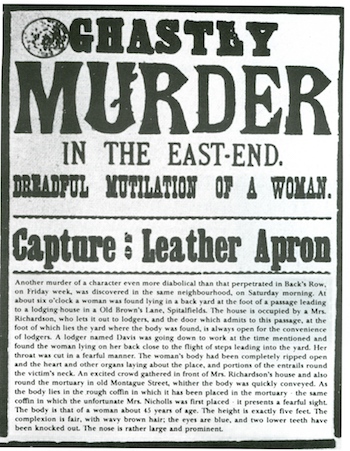 It could have been medical students playing a prank. To them, yanking out a kidney is just in a day's work.
Still, many believe this to be the only authentic letter sent by Mr. Ripper. And this isn't a dead case, either. Amateur and professional sleuths worldwide have devoted countless hours studying and analyzing this case.
As recently as 2014, DNA evidence had been studied by scientists tracking down historical leads. The world still wants to know.
Or do we? I don't, really.
I like the murkiness, the unfinished, trailing tendrils of if's and therefore's. It's exciting to have a pantaloons clad, high tea'ing, kidney snatcher that evaded police and the best efforts of the public.
I don't want an actual face for Jack the Ripper. I prefer the face I've created myself, a tall, lanky dude with a long face. Kind of Lincolnesque, but with a dash of pig farmer, you know?
I couldn't think of anything more disappointing than finding out Jack the Ripper was really a stout, pathetic little guy with orange hair and mommy issues.
Then again, truth can often be stranger than fiction. Scarier too, perhaps.