At Earth Class Mail we take pride in the high level of security we provide to customers and their confidential information. That's why we've spent a lot of our resources on securing our cloud storage and mail handling operations.
Now we're excited to announce a totally new security feature, a whole other level of Secure Shredding (already available for free on most accounts). For just $15/mo you can get true peace of mind when you securely shred documents with SHREDDED.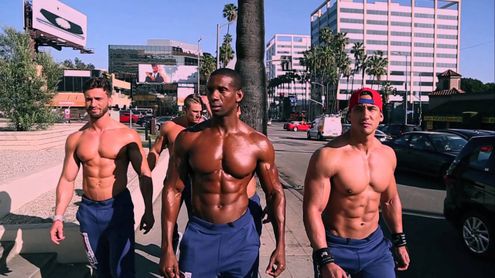 In case you ever wondered what all those Gym Rats did when they weren't in the gym, well now you know. They've been here, at our Headquarters in Beaverton tearing mail to teeny tiny pieces.
"It's just way more effective than what secure shredding services can deliver" says Doug Breaker, CEO at Earth Class Mail. "A shredding machine can only do so much, but the team we have here for the SHREDDED service takes it to an extreme".
We aren't kidding either. The SHREDDERS take a team approach, one doing the tearing and the other spotting and shouting "come on, one more"! Unlike a machine that might give up, the team won't. At least until someone collapses or we turn the lights off.
Jocko, our Project Supervisor says, "It's really about the passion more than anything. We want to do this. We dream about it at night". Adding later that "once you get your first uncontrollable muscle twitch it just becomes like an itch you have to scratch again".