Our customers rock. We love to share their stories, and are thrilled to introduce you to the next customer in our customer spotlight series, Robert Bergqvist, Co-Founder and CEO of RunMags Inc (www.runmags.com) – RunMags is a cloud-based CRM & fulfillment software platform for progressive magazine publishers.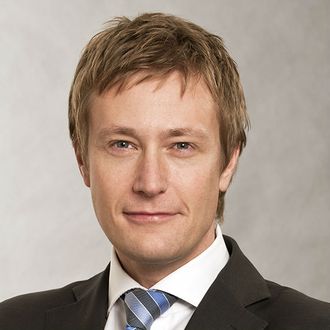 Thanks for so much for sharing your story Robert, Can you tell us a bit about yourself and your company? What does RunMags.com do, and what sets you apart?
I'm a Swedish guy with a wife and two young kids and we like to travel to experience different cultures. Last year we moved back from the United States but before we did, we spent a couple of months at a retreat in the jungle of Costa Rica.
When my co-founder and I started RunMags, we set out to transform the way modern magazine publishers do business. RunMags is a cloud-based software platform with a mission to make modern magazine publishing manageable and profitable. It's an all-in-one, integrated solution for managing CRM, ad sales, subscribers, proposals, contracts, pagination, billing, reports and more. RunMags improves productivity by automating tedious tasks and improving collaboration within the team.
The company RunMags Inc. was registered in the State of Delaware and early on we decided to create an office-less company that would allow our team to work from anywhere in the world. So when registering the company, we made sure to have a mailing address with EarthClassMail in order to fit our mobile lifestyle.
How did you get started and why?
There are a quite a few software solutions in the market specialized in specific fields like CRM, accounting, project management and pagination, but we noticed that there was a need for an integrated solution at an affordable price. Running a publishing business is time consuming and the industry is very competitive; our software helps publishers run a profitable business and increase their sales by reducing tedious administrative work and improving productivity.
Do you have an incredible customer success story you can share?
Certainly! One of our oldest customers is a European magazine that doubled their revenue in the last year. While this is not solely due to using our software, RunMags did help them close more deals faster since great looking proposals can be generated from the system without the need to type up a document.
While growing, the company has been able to maintain a slim organization. Before starting with RunMags, they had several spreadsheets to keep track of customers and sales orders. Sometimes there was confusion about what had been agreed with customers and invoicing was a process that took two weeks of working time. Now each order is managed in RunMags, reminders are emailed automatically to customers and invoicing takes two minutes instead of two weeks.
What's the best business decision you made in the last year?
In March of 2015, we announced a change to RunMags' pricing structure to include unlimited free users. Up until that point RunMags had a very traditional pricing structure with a user-based component, in large because we were not sure how the cost of Amazon's cloud hosting service would increase as we grew and onboarded customers.
Anyone that has implemented a CRM or ERP project knows that user adoption is key to success. The more people that get onboard, the more likely it is that using the new system becomes part of daily life. Once our customer base grew to a certain point, we were able to better predict our cost and concluded that we could give our customers unlimited free users to help them drive user adoption without feeling it necessary to limit the number of users due to increased cost.
The change was really well received by customers and I have heard from many of them that it was one of the reasons for opting for our solution as it removed a hurdle in the decision-making process. In the long term, I'm absolutely convinced that the improved user adoption will deliver great customer retention numbers for us.
Can you share a tip, trick, hack, tool or service with our readers that makes you better, or makes your days more effective?
At work I'm all about elimination of things that have little impact and automation of anything that can be done by a computer. Google Apps for Work is such a great platform used by many companies and my advice to other company owners and CEOs would be to make a serious effort to try out Chromebooks and let go of all Microsoft and Apple tools in favor of Google Apps and third party apps for the Google Apps Ecosystem like UberConference, Switch, HipChat and Trello.
Once you mentally break free, you will never want to go back to pesky software updates that suddenly reboot your computer or an IT staff and hardware infrastructure that cost a fortune and break down all the time. With Google Apps, there's no .pst file that can get corrupted, making you loose all your email. If your Chromebook is stolen, you can have it replaced at a low cost and once you start up the new machine you have access to all the documents and files that you had on the stolen one.
Tell us how EarthClassMail makes you better at your job, or your company better at what it does?
EarthClassMail has really been an enabler for the nomadic lifestyle that we want to lead. There are plenty of software tools and gadgets that allow you to travel and still go about business, but there is also the need for a physical address that government agencies, your bank and others need for you to have.
As we were in Costa Rica, I received an important parcel at EarthClassMail. After seeing the scanned document I had the parcel forwarded to the InterContinental hotel in San Francisco where we were going to stay for a few days on our route to Sweden. A few weeks later, I could pick up the parcel as we checked into the hotel.
What feature can we add or improvement can we make that would make you say, "shut the front door, I need that!"
I'm eagerly waiting to be able to sign in with Google into our EarthClassMail account and to assign user access through Google Admin, thereby making it even easier to use the service. Also, in the name of automation, I would welcome the ability to have EarthClassMail PDF invoices be emailed straight into our cloud based accounting system Xero, using the custom email address we've received from Xero.
Thanks so much for taking the time to chat with us today, any parting words or advice for our readers?
If your line of business allows for a nomadic lifestyle, make sure to sign up for an account with EarthClassMail – then travel the world!