Our customers rock. We love to share their stories, and are thrilled to introduce you to the next customer in our customer spotlight series, Matthew Juszczak, Owner from Bitlancer, LLC – a cloud automation and management consulting firm.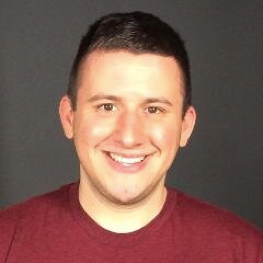 Thanks so much for sharing your story Matt. Can you tell us a bit about yourself and your company? What does Bitlancer do, and what sets you apart?
We started Bitlancer in 2010 as a systems and database consultancy, helping companies manage and maintain servers that powered their websites. As times have changed our services have evolved and we now focus on software-based cloud solutions, particularly around an industry term known as "DevOps". Without getting into too much technical detail, we essentially help organizations move to and succeed in the cloud, and we'd like to think that our approach to DevOps sets us apart.
DevOps is hard to define and means something different to everyone mostly because it's new and unfamiliar, but also because it's meant to be a unique prescription: a plan targeted towards a specific company based on a high-level view of the whole business, not just immediate technical pain they're experiencing. We really like to get to know our customers before we get too deep into a project. A lot of times they think they know what they want and need, but once we get to know them, their business processes, and their infrastructure, we are able to truly cater our services. I guess you can call us DevOps doctors!
How did you get started and why?
Off the record? I have trouble focusing, so full time jobs usually aren't for me. Building a business around consulting allowed me to do what I love, work alongside some of the best talent in the industry (I'm biased) and, most importantly, keep things dynamic by helping multiple organizations succeed in what is today known as The Cloud.
Prior to 2010, I had been performing independent consulting for a few customers and had begun to see patterns in the work I was doing – organizations were having the same issues and experiencing the same pain. I thought it would be best to productize some of the services I was offering and scale to multiple people: a team of "we" can be so much more productive and successful than a team of "I"! Five years later, we're strong and still growing. For the record, I explicitly remember Earth Class Mail being the very first service I signed up for on that chilly winter day in 2010 when Bitlancer was born.
Do you have an incredible customer success story you can share?
Is it wrong to think every success story has been incredible? In all seriousness, our customers are great. We're a boutique company by design, which means that we strive for long-term relationships with our customers and focus more on quality than scale. We want to actually solve problems our customers are facing, not just with their technical debt, but also related business processes.
What's the best business decision you made in the last year?
The best business decision we made in the last year was to fail on our Bitlancer Strings ("Puppet-as-a-Service") configuration management offering and focus solely on consulting services. We realized that, while Strings was a great product when we first built it, we were focusing so much energy on maintaining it that we were not able to focus on consulting – which is what we really enjoy and where our team thrives. Since we have concentrated our efforts on the consulting end of the business we have grown significantly. Strings is still great software, and if anyone is having trouble with configuration management, I highly recommend you check it out — it's open source and available on Github!
The second best decision we ever made was to get new office space. There's something to be said for working from home, but there's nothing like working next to your team every day. You can solve problems quickly, look over each other's shoulder when there's something to read, and have quick discussions about simple things you'd normally need to schedule a call for. If you're working from home, are you really as efficient as you think you are?
Can you share a tip, trick, hack, tool or service with our readers that makes you better, or makes your days more effective?
Yoga, I can't recommend it enough! I think in our fast paced world it's hard to take an hour to just breathe, but it's so important. Taking that hour for myself in the morning makes me feel like I'm ready to take on any challenge, plus it's a great workout. Also, and this one I owe to Bob Buda one of our partners, it's important to take 5 or 10 minutes per day to just look outside at the world around you. Go for a walk, grab a coffee at the local café even if your office offers it to you for free. Remember that a world exists out there, and it's important to continuously take notice of it!
Tell us how EarthClassMail makes you better at your job, or your company better at what it does?
As a small startup, we actually didn't have a physical office space until just a few months ago. ECM not only made it possible for us to receive mail, but the scanning means we don't have to waste our time opening and sorting through physical letters. That gives us the time to focus on growing our business, and if we move again we don't have to change our address!
What feature can we add or improvement can we make that would make you say, "shut the front door, I need that!" ?
We need a junk folder! Stop sending us magazines with delicious looking fruit Harry and David!
Thanks so much for taking the time to chat with us today, any parting words or advice for our readers?
The best advice I can give you is to be passionate about what you do and passionate about the people you work with. Life is short! There is nothing better than coming into work every day excited to talk to your customers and co-workers and feel like you're making a difference. If you're happy with what you do now, write down how you feel. Come back to that note every 6 months and make sure you still feel the same way.