Our customer's rock. We love to share their stories, and are thrilled to introduce you to the next customer in our customer spotlight series, Lauren McLeod, Co-founder at Flightfox – a marketplace of flight experts who find you the best flights.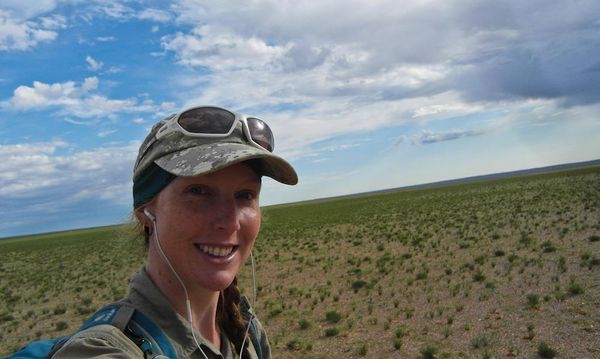 Thanks so much for sharing your story Lauren. Can you tell us a bit about yourself and your company? What does Flightfox do, and what sets you apart?
I love to travel, not just on short vacations, but journeys to live all over the world. This led to my company Flightfox, which is a marketplace of travel experts who help you (and me) travel much better for less. What sets Flightfox apart is our team of genuine travel experts who we call "travel hackers". They aren't traditional travel agents; they are genuine travel experts who know all the tricks of the trade and use deep technical analysis to build the best itineraries for the lowest prices possible.
For example, they recently helped me fly from Germany to the US on Singapore Airlines in first class for almost 80% off the retail price. They also regularly help with my frequent flyer miles and hotel programs.
How did you get started and why?
When I began my travels I would run into people who were just like me, but were traveling much better than me. They told me if I search for flights online like everyone else, I'd forever travel like everyone else (i.e. always paying retail to fly in coach). As I learned the tricks of the trade it became obvious there were just too many tricks to learn. So I thought, why not build a marketplace of genuine travel experts who could earn money doing what they love while helping the rest of us travel just like them.
Do you have an incredible customer success story you can share?
Honeymoons are our favorite customer success stories. Most newlyweds have big plans to travel around the world, but they come to us already resigned to fly in economy class and stay in cheap hotels. That's when we go to work to make their honeymoon more special than they ever imagined.
The most recent honeymoon we did was for Jeff and Danielle. We helped them book first class seats on Emirates for a fraction of the retail price. Nothing starts a honeymoon off with a bang like walking into the first-class cabin of an A380 and getting wined and dined at 30,000 feet in the air for the next 10-15 hours. Here is the testimonial from Jeff's Facebook page:

What's the best business decision you made in the last year?
Our best decision was definitely to make customer happiness our number one priority. It's easy to justify a focus on profitability or system performance, but nothing makes us happier running Flightfox than our customers being happy and getting real value, which they often convey to others. Happy customers help us grow too, arguably more than anything else.
Our team wrote and in-depth article on how we measure customer happiness and everything we've learned along the way.
Can you share a tip, trick, hack, tool or service with our readers that makes you better, or makes your days more effective?
Our favorite hack, especially when productivity or morale has slumped, is to pick up our things, pack our bags (carry-on only) and work from a different city or country. Meeting different people, hearing different languages, and having to adapt gives you a boost you just can't get from the latest productivity app. It helps a lot with creative work too, because all of a sudden you're surrounded by what seems like another world.
Tell us how EarthClassMail makes you better at your job, or your company better at what it does?
Being a travel company that travels, we've (so far) worked from Australia, the US, Canada, Germany, Thailand, Estonia, Hong Kong, and Nicaragua. Sometimes for a few months, sometimes for more than a year. Managing a physical mailbox is just impossible for us, even with forwarding because we're always on the move.
What feature can we add or improvement can we make that would make you say, "shut the front door, I need that!" ?
Mailboxes in other countries. We'd love if EarthClassMail were available in Australia, Canada and European countries so we could operate the same there too. Instead, we have to have our mail sent to friends and family and burden them with opening mail, taking photos, and sending what seems important.
Thanks so much for taking the time to chat with us today, any parting words or advice for our readers?
Travel! And use EarthClassMail as your excuse to not come home :).