Our customers rock. We love to share their stories, and are thrilled to introduce you to the next customer in our customer spotlight series. Katelynn Minott, CPA is a Partner at Bright!Tax, the cloud-based U.S. income tax prep firm for Americans living abroad.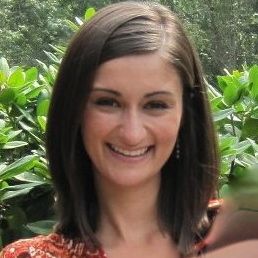 Thanks so much for sharing your story, Katelynn. Can you tell us a bit about yourself and your company? What does Bright!Tax do, and what sets you apart?
I began my expat journey outside the States while I was at University in Vina del Mar, Chile. During my exchange, I met my husband, a Green Beret officer in the Chilean navy, we married and now have two beautiful children. I travel often to the States and I am thrilled that my kids have the opportunity to grow up bi-culturally. I am an actively licensed American CPA and am a partner with the firm, Bright!Tax.
For Americans overseas the annual filing of US taxes can be daunting, if not impossible from a personal standpoint. We have clients in over 150 countries worldwide that count on us to file their U.S. expat taxes, and we are very good at it. At Bright!Tax we have developed a perfect blend of cloud technology and personalized approach that allows us to create long term and meaningful relationships with our clients.
How did you get started and why?
I was a practicing CPA in Chile when Bright!Tax's founder, Greg Dewald, and I happened upon each other. We found that we had a tremendous synergy and developed a working relationship that has been unique. Greg and I both share many of the same ideas about the experience we wish for our Bright!Tax clients to have, and we're both perfectionists. This has evolved into a process that is clear, precise, and exacting to our clients' needs.
Do you have an incredible customer success story you can share?
Bright!Tax's niche is quite interesting in that we serve American clients living overseas who need to file U.S. taxes every year. The U.S. has enacted new laws that have significantly ramped up their compliance efforts and a large percentage of our American clients overseas were simply not aware of their obligation to file taxes every year (the U.S. is about the only country on the world that mandates this).
One of the most fulfilling aspects of what we do is helping many clients out of their state of despair. They have just discovered that they need to be filing U.S. taxes and are often completely disoriented, wondering if their lives will now be disrupted by an overzealous IRS. We are always able to offer a reliable and safe path forward to tax-compliance for our clients, and it is often easier than many clients think at first. By the end of our projects our clients are happy, satisfied, and some even overjoyed that they have put something that was once frightening successfully behind them.
Can you share a tip, trick, hack, tool or service with our readers that makes you better, or makes your days more effective?
Answer email, and fast! One of the client service points that we pride ourselves on is our responsiveness. By answering client emails within 24 hours we are able to keep projects moving efficiently through our production process, and also create a client relationship based on support and communication. Despite working with 99% of our clients via our cloud-based infrastructure, we've found that our quick & friendly communication provides a client service experience that actually feels quite personal.
What was the situation before you used Earth Class Mail, tell us how EarthClassMail makes you better at your job, or your company better at what it does?
For the most part, before signing up with Earth Class Mail we were relying upon the kindness of a few trusted individuals to receive and forward mail that was coming to our mailbox. We had our company's mail as well as clients' mail coming in faster than we were able to keep up with. Earth Class Mail brings us our physical mail electronically, and allows us to stay paper free in our practice.
What has Earth Class Mail been worth to your business in terms of $?
This may be hard to quantify and yet, as time is money, we have realized a greater efficiency and peace-of-mind knowing that our mail is being handled securely and professionally by Earth Class Mail. Just the time we wasted processing physical checks in the past, for example, makes our relationship with ECM worthwhile.
What would you say to someone considering Earth Class Mail as a solution?
Try it! Use it! And realize all the benefits that your business (and even individuals) can get by utilizing ECM's comprehensive solution.
What feature can we add or improvement can we make that would make you say, "shut the front door, I need that!" ?
As we often send correspondence to physical mailing addresses within the U.S. & around the world, we would greatly benefit from the ability to turn electronic documents provided to ECM into physical mail correspondence to be sent on our behalf. That being said, ECM has already created huge efficiency in our system and we wish we'd found the service sooner!
Thanks so much for taking the time to chat with us today, any parting words or advice for our readers?
Yes! For those of us who are overseas, we all know that living abroad involves a number of necessary and time consuming pre-arrangements. Word of advice (and a plug for Earth Class Mail!) – Try ECM's service and realize the peace of mind that comes from knowing that all your matters mail-related Stateside are in good hands. You guys have been great and we are so pleased to have had the opportunity to utilize and expand upon your excellent solution!