Our customer's rock. We love to share their stories and are thrilled to introduce you to the next customer in our customer spotlight series, Jordan Harbinger, Co-founder from The Art of Charm.
The Art of Charm teaches networking and relationship development skills to help clients build charisma and personal magnetism.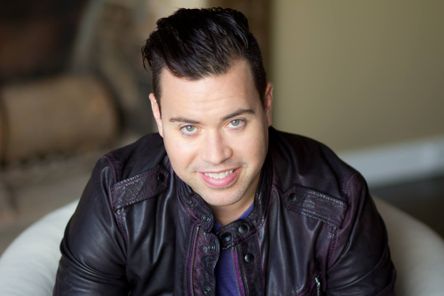 Thanks so much for sharing your story Jordan, can you tell us a bit about yourself and your company? What does Art of Charm do, and what sets you apart?
We run in-residence programs and online training to help people make the big changes they need. The Art of Charm is very nuanced, it's not just general advice like "look people in the eye and give a firm handshake" – that doesn't produce real results. From handling first impressions to managing intimate relationships, clients can create real identity changes in their personal and professional lives.
How did you get started and why?
I was an attorney on wall street and found that the successful lawyers at the top of the organization weren't just hard-workers, but they had put in the time to develop their network even more than their legal skills. I also found that the people we were hiring were the most personable, not just those with the best experience on paper. This showed me that the top predictor of success was, in fact, people-skills and that's where I've been focusing my energy for the past decade.
Do you have an incredible customer success story you can share?
Some of our most successful clients come from the intelligence and special forces community, many officers have gone through our program. Of the stories we can share, we had one client who after our program left a bad relationship, quit his job, started a company, got in shape, and now travels the world doing what he loves. We see this type of success every time we run a program.
What's the best business decision you made in the last year?
The best decision we've made was to bring on trusted business partners who can help us with some of the areas we struggle in. This was tough because, as entrepreneurs, we hate to give up control and would rather try to figure it all out than bring on others who can help. So far, this has been an amazing decision, even though it took a while to let go.
Can you share a tip, trick, hack, tool or service with our readers that makes you better, or makes your days more effective?
This is stupid simple, but I use a calendar and schedule everything from meetings to yoga classes. I find that people are always looking for the latest productivity 'hack' and yet they don't even manage their daily tasks well. Having a calendar scheduled out in 15-minute blocks ensures that everything important gets done and that there's time to do it.
Tell us how EarthClassMail makes you better at your job, or your company better at what it does?
I can batch all company mail, taking perhaps 15 minutes per week sorting and opening instead of spending time doing it each day. We also travel a lot for business and I can use the service anywhere. I've even delegated all company mail to my assistant to sort from home, so mail has stopped being a task for me and has simply become a duty that I can delegate to someone else.
What feature can we add or improvement can we make that would make you say, "shut the front door, I need that!" ?
Something that tells mail senders that I'm no longer at this address, or some sort of USPS unsubscribe from junk mail would be a game-changer.
Thanks so much for taking the time to chat with us today, any parting words or advice for our readers?
My entire existence is predicated on sharing wisdom and advice. I have over 500 hours of knowledge from hundreds of guests on the Art of Charm Podcast, check it out.