Our last customer spotlight highlighted a long time Earth Class Mail customer. This time around we chat with one of our newest customers. I am thrilled to introduce you to Claire Lew, CEO of KnowYourCompany.com. KnowYourCompany.com is a killer software tool that helps CEOs with 25 to 75 employees overcome growing pains. I used when I was CEO of HomeFinder.com, and we're implementing at Earth Class Mail this week.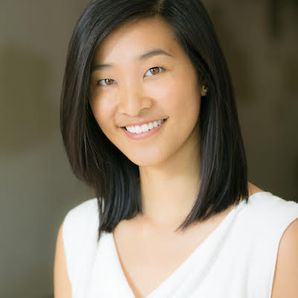 Thanks for so much for sharing your story Claire, Can you tell us a bit about yourself and KnowYourCompany.com? What does KnowYourCompany.com do, and what sets you apart?
Sure thing! I'm Claire Lew, the CEO of Know Your Company. We're a simple software tool that helps business owners with 25 to 75 employees overcome growing pains. The software was originally built by Basecamp (formerly 37signals). Since then, Know Your Company has helped over 8,000 people at companies like Airbnb and Kickstarter.
What do I mean by "growing pains"? As the founder of your company, you start with 5 or 10 people. But then you hit 30, 40, 50 employees. As you grow, it gets harder and harder to know what your employees think about the company, and how they think things could be better. Sustaining a good company culture is tough to do. You just don't feel as "in tune" with your company anymore.
That's where Know Your Company comes in. Every week, you're guaranteed to learn something new about your company you never knew before. You'll learn what folks are working on, you'll learn how people feel about employee benefits, the vision of the company, etc. And you'll learn more about your employees, and feel more connected to them as people.
How did you get started and why?
We were actually originally a software product built by Basecamp (formerly 37signals). In December 2013, they spun it out Know Your Company as it's own separate company and asked me to run Know Your Company as its CEO (you can read more about the spin-off here).
How did I get involved in all of this, to begin with? A few years ago, I was an unhappy employee. I was working at an early stage ecommerce company. As an employee, I would have ideas and suggestions that I wanted to voice to our CEO – but I didn't feel comfortable doing so. I felt that I couldn't give open and honest feedback at work.
So I decided to quit my job and dedicate myself to solving this problem. I founded ClarityBox, a consulting practice for CEOs, to help CEOs uncover what their employees really thought about the company, and to help employees feel more connected to their company, as well.
Basecamp (then called 37signals) was my first official client. Coincidentally, Basecamp also happened to be focused on solving the same problem. They were building a software product…called Know Your Company. The rest is history from there!
Do you have an incredible customer success story you can share?
Ah, yes! We're lucky to have quite a few customer success stories. One story that always sticks out to me is about one of our customers, Paul Bellow, co-CEO of Yellow Pencil, a web consultancy based in Canada. He told me that they actually changed their target market as a company because of suggestions that employees gave through Know Your Company. Without Know Your Company, Yellow Pencil never would've learned that valuable insight and made that important shift in their business.
That's just one story, though. If you were curious, we're humbled to have a whole bunch of nice things that other CEOs have said about us.
What's the best business decision you made in the last year?
By far, the best business decision I made in the last year is to hire our programmer, Matt. He absolutely kicks butt. Plus, we're a small company too – two people, in fact 🙂 We support over 8,000 people who use our product. So choosing Employee #2 was critical. It goes to show how the right hire can really make all the difference. Matt, thank you for everything you do for us!
Can you share a tip, trick, hack, tool or service with our readers that makes you better, or makes your days more effective?
One tip I try to live by is "focus". Sure, it's common to hear, "You need to have focus in your business." But practicing that on a daily basis requires real disciple.
For us, as a small company, we have to stay focused in order to survive. And it's paid huge dividends.
To force ourselves to be focused, we'll pick one thing to focus for a month – and only one thing – and throw all of our energy behind it. For instance, one month our focus might be to redesign our blog. Another month, it might be to improve our Icebreakers feature.
By only choosing to focus on one thing at a time, we're able to execute on that one thing much better.
Why did you choose to become a EarthClassMail customer?
I'm out on the road pretty often, doing a lot of speaking (you can check out some of the talks I've done here, if you'd like!). We're also a 100% remote company (I live in Chicago, Matt lives in Atlanta).
So checking our mail regularly can be a real obstacle. I loved the fact that EarthClassMail takes all the hassle out of it. Now, I no longer have to worry, "Oh is a client's check arriving soon, and will I have time to cash it?" Or, "Am I going to miss an important insurance notice because I'm out on the road the next month?"
EarthClassMail saves me all that time and stress. Signing up for the service was a no-brainer for us.
Thanks so much for taking the time to chat with us today, any parting words or advice for our readers?
Thanks so much for having me here! Was fun to share a bit about ourselves, and hopefully, it was useful to learn about us too. If you're business owner who's felt those growing pains I mentioned earlier, definitely feel free to reach out to me directly at [email protected], or check us out at http://knowyourcompany.com. I'd love to see if we could help.
Have a great week!
Want to make your business more efficient?  Sign up for Earth Class Mail and say goodbye to paper mail drudgery.