We love our customers at Earth Class Mail, and are especially excited to start a new blog series to highlight them and their success. With that, we'd love to introduce you to Avery Dorland – accountant, tax professional, and Xero specialist.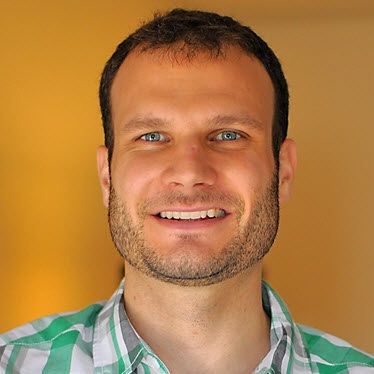 Thanks for joining us today Avery – tell us about yourself and how you got started in accounting
Sure! It's actually a great story. I grew up in Canada and moved to Wisconsin after college to work for the Forestry Division of the Department of Natural Resources. While working for the state of Wisconsin I was asked to help manage the books. I found that I really enjoyed working with the numbers, and pretty soon I was promoted to manage the budget for the entire Division. I managed $50 million in operating funds and $10 million in capital development. I would say that this is when things really clicked for me, and I realized that I could go out on my own. I had started using Xero early on, and when they made a push to enter the US market they were looking for partners to help promote the product. I signed up for their partner program and six months later, everything took off.
How have things changed since you started working on your own?
Working on my own and with other business owners has let me learn modern and developing business systems. A new business with 10 employees or fewer can really embrace a digital, no paper, mobile office workflow whereas a 300 employee government agency with 50 years of history is a slow ship to turn and can't just abandon its old ways. The tools available today to businesses that are just starting to build their administrative and accounting processes let them almost leapfrog ahead of bigger, but slower competitors.
How do you help businesses grow?
I grow businesses by upgrading their data. A business's financial, tax and sales data usually exists at different stages:
Bank Balances: "We know the money's there and that's all"

Spreadsheets: "We have some data in spreadsheets that are becoming overwhelming to update"

Accounting: "We use an accounting system like Xero, but it's not up to date"

Current: "We have all of our taxes filed, a good set of financial data but want to plan for the future"

Forecasting: "We have good financial data that we use to feed into our budgets that let us set our course for the future"

I strive to move clients up that continuum as each move up the ladder seems to reduce stress, free up owner time and reduce surprises such as large unforeseen tax bills, lost customer orders or out of control expenses.
What products do you depend on to run your business?
I use Xero or Quickbooks online as the anchor for each client and my own financials. Its the hub and then other software feeds data into or out of those systems. Bill.com collects invoices and pays bills, Earth Class Mail digitizes paper mail and deposits checks, Receipt Bank and Hubdoc collect electronic receipts, Zen Payroll simplifies wages, and Habitrpg is a fun way to keep myself on task.
Any closing thoughts for our readers?
Its harder to rewind established business systems once a business grows, so think ahead to if what you do today will still work if your order numbers grow ten times, or if your business moves. Last, in terms of mail, the IRS and many other tax agencies will only send you physical mail. Are those the things that you want at the top or bottom of your inbox?
Thanks!
—
In closing – Avery's had great success optimizing his accounting workflow with Earth Class Mail. Our favorite quote from the interview:
"If a client isn't using Earth Class Mail, I feel like I'm taking a giant step backwards."
If you'd like to take your accounting practice to the next level like Avery, sign up for an Earth Class Mail account today.