Earth Class Mail has been around for a long time, longer than most tech startups at least. In that time the product, site, and marketing strategy have gone through a lot of iterations. It seems though that the longer an organization exists, the easier it is to neglect the things that seem to "just work".
Our site did exactly that, it just worked. The common pitfall there is that your audience changes over time, even more dynamically over a 10 year span. For some added perspective, 2006 was the year that: Amazon launched Web Services, the Nintendo Wii debuted, and Google bought YouTube.
Now our site definitely had some facelifts since its inception, but we never really sat down and focused on making the site better at doing what it's supposed to do – sell the product and get people to sign-up. Partly that's because the tools that make it easier have only really evolved in the last few years, and partly because it just worked.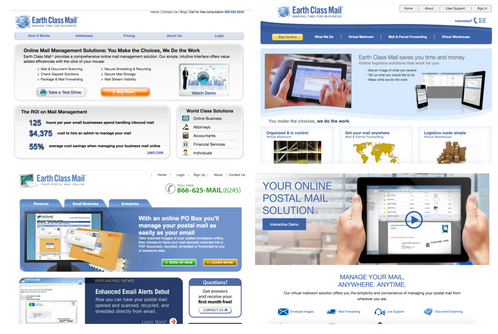 In early 2015 we reached out to Conversion Rate Experts to help us get the most out of our site and implemented some shiny new tools like Convert.com, Hotjar.com, and live chat. Working with the CRE team, we conducted a lot of due diligence on our audience and existing user base. Tools like Survey Monkey helped with that, as well as diving deep into our web analytics.
Just like any business we have to prioritize and allocate resources to our projects, so we zeroed in on the three most impactful visitor touchpoints on our site: the home page, the pricing page, and the first step of our sign-up path (our "Basic Info" page).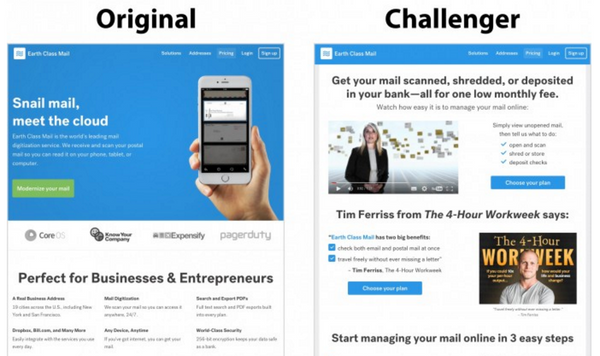 What resulted is an iterative approach that seriously impacted our site's conversion rate and revenue potential, without driving any significant additional traffic to the site. That's right, we made more money without investing in marketing just by doing this. It's something any business can do and, frankly, should do.