By John Horton, Contributor @ Earth Class Mail
More than 50 million tons of cargo are moved across the U.S. every day and at least 200 pounds of that can be attributed to Grandpa Ole, but we'll get to that in a minute.
Moving things from point A to point B is how the world works, and every imaginable good from a mundane kids toy to radioactive waste ends up on a ship, train, plane, or truck at some point. Even some things that you wouldn't necessarily consider a "good" can end up as freight.
Have you ever wondered what happens when you croak somewhere far away from home? How do they get your body back to its final resting place?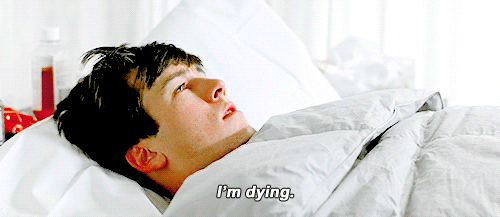 Now, back to Grandpa Ole. Imagine Old-Gramps kicks the bucket in New Mexico at the World's Largest Pistachio roadside attraction. Not the best place to be for someone with a nut allergy, in retrospect.
Let's say he was born and raised in Ballard, WA, like so many other Norwegian grandfathers. Obviously you want to get him back to Ballard so he can rest in peace next to his self-reliant wife Lena, who died at 87 while reroofing the house.
You could, hypothetically, prop him up in the passenger seat à la Weekend at Bernie's and take full advantage of the carpool lanes! Might be awkward at the toll booths though.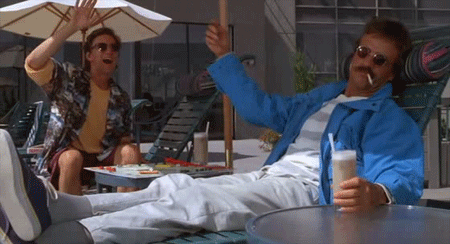 I also recall the USPS saying "if it fits, it ships...". Do they make a body-sized flat rate box? You'll have to look into that on your own time. The easy choice is to cremate him in New Mexico and ship his ashes back to Ballard, which, is totally legal.
Alas, you don't want to cremate Ole because you think he's urned a proper burial. I don't mean to sound uncouth, but it's kind of a pain in the ass to kick the bucket out of state (let alone internationally).
Well, here's an example of how not to do it. We don't drive fish cross-country, so we probably shouldn't do it with a decomposing body, either. And definitely don't do this, unless you're writing a 90's comedy script.
If someone at the airport has to stop you and ask if your travel companion is still alive, there's a problem.
Much like the second story, the corpse will need to be shipped via plane. However, it should not be propped up in a wheelchair. In fact, you probably shouldn't be doing anything to the body at that point. Sicko.
The only people allowed to ship a corpse are those who are considered "Known Shippers." That is a legal designation given by the U.S. Transportation Security Administration (TSA).
Many funeral homes are considered Known Shippers, and usually they ship the body (via cargo plane) to another Known Shipper who collects it at the airport. However, you can personally escort the corpse on a passenger plane, if you're in to that.
It will be stored with the cargo. Just make sure the body is embalmed. You don't want to worry about all the inter-state embalming requirements. The cost of the shipment will be based on weight, so, let's all keep that in mind during Oktoberfest.
Depending on the state, a funeral home may need to be at the airport to physically receive the body. But, if that isn't the case, and you want to personally receive and transport the body from there, you can pick-up your "luggage" on the carousel.
Seriously.
It will tumble down that little ramp and gently glide around the room, as if on display, until you apprehensively wrench it off the conveyor belt. Fingers-crossed yours is the only one, or expect the uncomfortable exchange of "I think this bag is yours…"
Once you have the corpse secured in your Thule, you are free to do what you'd like, as long as it falls within the bounds of the deceased's wishes. Personally speaking, toss me in a body farm. Or put me krumkaker-side down, next to Ole and Lena.
Just remember, even though Lena dug the grave and built the coffin, once the body is buried it is considered property of the state. Don't say we didn't warn you.
P.S. read more Lena and Ole jokes. They're hilarious.