At some point or another, most businesses need funding. Maybe you're just starting out and living off credit cards. Or, maybe your business is in a slump and you need cash to pay everyone.
It's important to both know your options, and understand them enough to choose the best one for your situation.
Some Background

Earth Class Mail has a lot of personal experience with this. If you've done some searching, you probably found an article or two on the bankruptcy of a "once highly touted Oregon startup", that would be us.
The most important lesson we learned, and one you can learn from, is not to take on too much debt even if it's offered.
The second most important lesson, is to clearly understand the type of debt you are taking on. You can read a little more about it in our CEO's letter, and we'll come back to it again in an upcoming series.
3 Basic Categories of Funding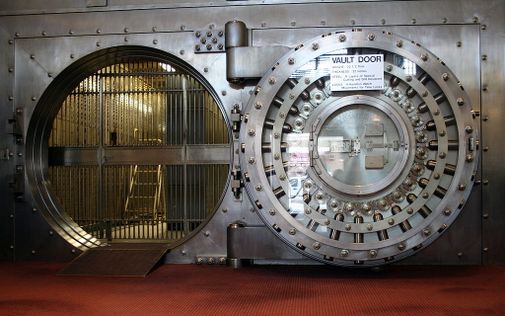 Cash
Bootstrapping, the badge of honor so many startup founders aspire to wear, is easier said than done. Few are lucky enough to have the savings to do this, and even fewer reach meaningful revenue before they run out.
The benefits of cash are clear. It's interest free, it's liquid (i.e. easily accessible), and you don't have to give up equity.
Cash definitely has its drawbacks too. You're personally investing much more than you would via leveraging. If you don't get profitable in time, you will run out of it.
Is this a good idea? It really depends on your run rate, how much savings you have, and reasonable expectations for the growth of your business.
At a minimum though, if you have cash, you should build that into your funding model so that you don't need to give up as much collateral or equity to other investors.
Debt
Probably the most common form of small business financing. To borrow money from an institution or individual you put forward some sort of collateral, then you agree on terms of repayment such as the interest rate and payback period.
If you both agree then you get some money, and they get payments to cover the principle and interest every single month.
It doesn't matter if your business isn't profitable, or if you're making money hand over fist. Those terms are locked in.
Debt financing is a complex field, but here are a few shapes it can take:
It is often easiest to ask those close to you for small amounts of money, relatively that is. Make sure to draw up a formal agreement, no need for lawyers with apps like Shake.
A common option for new entrepreneurs and freelancers because of the ease of access. It's really only a good option if you have cash flow issues and can repay before the interest charges hit.
If this fits your needs, many credit cards offer cash back so you can easily reduce overall expenses and get other benefits.
It's the 21st century after all. There are lots of notable services out there, like LendingClub.com, that will let you secure a personal loan from one or multiple individual lenders. They aren't investors, you are establishing a lender-debtor relationship.
This can come either from a bank directly, or from a service like Kabbage.com. It's a lot like a credit card, but with a much higher limit and generally needs to be paid down to $0 each month.
The interest rate is likely adjustable, higher than a fixed rate loan, and payback terms are usually shorter than traditional loans.
If you've managed to generate revenue, and have some recurring or expected payments coming from clients then you can leverage that to fill any gaps in cash flow. A great example of this is if your business signs up clients for contracts.
It may take you a year to collect that revenue, but if you need money now you can take that to a lender and say, "give me a little bit less money now and I'll give you my receivable later".
This is a big category, with lots of sub categories, but we'll focus primarily here on Small Business Administration (SBA) and Traditional loans.
There are lots of services out there that can take the hassle out of securing a loan, like Fundivo. The service is actually really unique in that it searches multiple lenders for proposals, then negotiates on behalf of your business for the best rates.
Whether you use a service or go at it alone, there are some important things to understand. Firstly, the SBA is a government organization that insures loans for small businesses, much like the FHA does for home mortgages.
Because of that insurance, it's a lot easier to secure an SBA loan.
They have softer requirements and reduced rates. Traditional loans will be harder to secure, but can have preferential and more creative terms for established businesses.
Most importantly, these types of loans are going to be collateralized. Meaning, some assets will be needed to guarantee repayment in case of default. Think of things such as cash on hand, equipment, and inventory.
Often times, small business owners will have to personally guarantee the loan. So the lender can come after your personal assets to collect on a debt if you default.
That's not meant to scare anyone away, but it's a fact of how business loans work. It's no different than your mortgage being secured by the title on your home, or you car loan secured by the title to the car.
Equity
This is the one that makes the headlines you see in your Twitter feed. It's rare to see something like "new startup secures $100,000 SBA loan", but you will see stories like "startup raises $50,000 seed round" almost daily.
There are a lot of reasons equity sounds sexier than debt financing, but that doesn't mean it's the best idea for every business. It can definitely be a reckless decision to give up equity and control of your company.
Investors do take on all the risk, but in exchange they become business partners. You share your profits, and make big business decisions together.
Equity financing is generally broken down to the stage of business maturity.
This is the earliest stage, often pre-product even. Usually founders at this stage have an idea, a strong business plan for their current stage, and a committed team.
Investors at this stage are often considered Angels, as they are individuals with independent sources of capital. These rounds tend to raise small amounts of money, usually less than $100,000.
All of the product and team caveats aside, you are giving up a lot of equity here because the Angel is taking on a lot of risk. Angel investors will probably lose money on 90% of investments, but that one winner is worth the risk to them.
It could be a great idea for you, or it could be a big mistake. Giving up a ton of equity just because you don't want to dip into cash might cost you millions in the end.
A company might skip seed funding entirely, or this could be a post seed round. Usually, this round will attempt to raise up to $5 Million and attract professional investors, both individual and boutique firms.
There are a lot of mistakes you can make here. Stock sales are nuanced, and lawyers are expensive.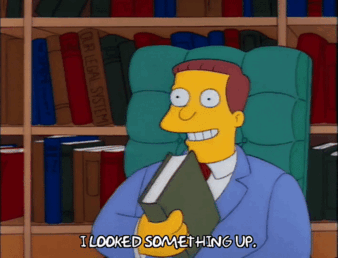 If you are trying to rapidly grow a company and don't like the risk associated with debt, this could be a good option.
Once a business has grown more established and needs to scale past a certain threshold, it will hold additional financing rounds. There is less equity at stake here, mainly because there is less risk and much of it has been given up already.
Usually a business has proven itself here and already achieved major milestones. This is also a time when most big Venture Capital firms will get involved, as they are looking to invest large amounts into high growth potential businesses.
Wrapping Up
The most important thing you can learn from this article is that you need to make prudent, clear-headed decisions about your financing options. Most businesses will blend these methods to hedge against the risk of each.
If your business is just starting, slower growth might be ok. If you want rapid growth, but can't secure an investor – ask yourself why? Don't immediately turn to debt because it's easier or more available.
Financing can help you grow a good business faster, but it can't help a bad business succeed.