HealthyHearing.com connects its 2,000,000 visitors to a national network of hearing centers and clinics. They also provide industry leading thought leadership on hearing loss and hearing aids. It's estimated that 28 million Americans are impacted by some degree of hearing loss.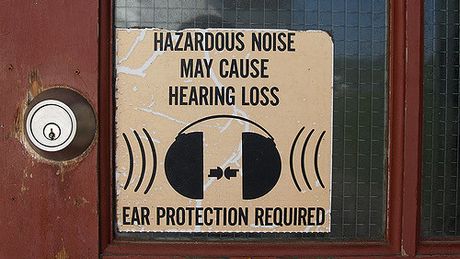 The Setup
With a demographic that trends older, 55 and over, HealthyHearing.com struggles at times with generating the online engagement they need from their users.

Although that age group can be tech savvy, it's still a generation that appreciates a handwritten note over an email. – Dr. Paul Dybala, President at HealthyHearing.com
In 2011, Healthy Hearing rolled out a new feature allowing users to leave reviews for the more than 2,000 clinics in their directory. The review process was simple and completed entirely online.
The jury was still out on whether users would remember to come back to the site and leave a review after visiting a clinic. Would they respond better if they had the option to submit a handwritten review instead?
The Experiment
To give their users a more traditional option for leaving reviews, Healthy Hearing implemented a solution that allowed clinics to provide postcards to their patients. The patients could write their review and then mail it in. The postcards would then be transcribed and published online.

Since the Healthy Hearing team is completely virtual, they initially used a PO Box located near one of the editors. Hundreds of postcards started to roll in, but managing all that wasn't ideal.
The Problem
It worked ok, but there was a delay as the editor would pick up mail once a week from the post office and then it took a while to get the information from the postcards entered into our system.
Soon, Healthy Hearing would learn of another pitfall. The editor in charge moved to another company, leaving behind thousands of postcards and a PO Box nobody else could access. This would inevitably lead to delays, and likely frustrated consumers and clinics.
They needed a solution that was scalable, accessible for a virtual team, and reliable.
The Solution
With a real problem on their hands, Healthy Hearing reached out to Earth Class Mail for a solution. They needed a physical address with virtual mail management for their team.
New postcards were printed with the Earth Class Mail address. Those were distributed to the clinics in the network, while the old ones were recycled.
Knowing that not all of the old postcards would be dropped from the network, mail forwarding was setup from the old PO Box to the new address.
We then had mail forwarded from the old mailbox to the new ECM address and monitored what addresses were listed on the postcards coming in.
About 3 years later, with virtually all of the postcards coming direct to the Earth Class Mail address, they shut down the old mailbox.
More importantly, the postcard reviews don't live in a silo anymore. They can be accessed from anywhere, making transcription scalable.
The Results
Postcards now account for 50% of all reviews posted to HealthyHearing.com, and it's increasing. There are two team members currently monitoring and managing the program, both completely remote.
The use of these postcards are important for the demographic that we serve and ECM has enabled us to do this in an efficient way.
The Healthy Hearing team focused on what their users wanted and, based on their research, found that the paper reminder and process would resonate well.
They also knew that the address transition would not be a clean one for the clinics, and the time it took to filter out mail from the old address confirmed that.
ECM helps us to deliver on our promise to help serve the consumers and clinics that use our website and to do this efficiently with our virtual team. – Dr. Paul Dybala