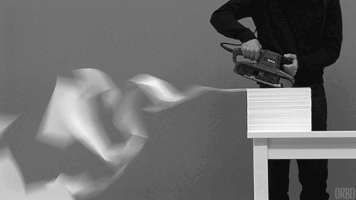 In many ways managing a social media presence has become just another thing all companies do, a mindless daily task to cross off your to-do list.
Partly that's because doing it well requires a lot of time and effort. The activities that tend to take up a bunch of time don't always result in value for the business.
Earth Class Mail is no different, so we took a lean and focused approach to managing our social channels.
There are a few basic fundamentals you want to build your social media presence on:
Listening – tracking what others are saying about you, your industry, and your competitors.
Engaging – communicating directly with others.
Sharing – building an audience that can relate to and appreciate content that you broadcast.
To execute them effectively we had to make some compromises, be clever, and maintain control while allowing for applications to take over some of the tedious work.
Key 1: Admit your limitations, and focus on one or two channels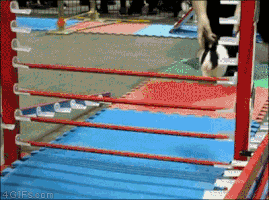 Yes, many will scoff at this compromise, but it's completely necessary unless you have a full-time resource dedicated to engaging across a lot of networks.
If you don't, then you're just turning in a half-hearted effort on many channels instead of a world-class effort on one.
That's the triage decision we made, to focus exclusively on Twitter where our largest and most engaged audience has been.
Frankly, it was an easy decision. We have more followers on Twitter than any other network, we have been using it as a customer service channel for years, and Twitter is just easier to build an audience on than most other networks.
You may have a similarly obvious decision to make, or it may be more difficult. If you're not sure, ask yourself a few questions:
Where do I hear from customers most? i.e. customers reaching out to you, or mentioning your company by name.
Where are my competitors most active?
Which network am I the most comfortable with? i.e. if you're already a Facebook power user, follow many brands etc. and get the ecosystem then that could be for you.
Which network is most suitable for my skill set? i.e. each network has a basic premise that is hard to ignore. Twitter is all about short headlines and news. Facebook is extremely image and video heavy. Instagram is all about creating visual stories etc.
In the end, we decided to focus our efforts where we felt they could be most impactful – you should do the same.
Key 2: Automate as much as you can
Anything that you do on a set schedule or with a repeatable process can be automated. We decided on a basic toolset for our needs, here it is:
It's critical that you take some version of this step to automate your workflow so that you can free up time for the activities that really need a human touch. Auto-replies to mentions and DMs always come off as robotic, so spend your manual time there and let the machines take care of the rest.
HootSuite, Buffer, and IFTTT are all incredibly well documented. We won't spend time detailing how we use them here, but there's lots of content already available with a quick search.
Get the most out of your existing content
Queuing up a bunch of content is day one of intermediate social media management, but we took it a step further by putting the content to work for us into perpetuity, or close to it.
That means if we have a slow content month, we don't need to scramble to fill up our queue again or risk that deadly black hole of silence on Twitter.
SocialOomph actually makes it really easy. They use standard spun content schema, so if you've done something similar on the SEO side of digital marketing then you should be really familiar.
Basically, we load up the content of our post and format a bunch of alternate text variations that the program then randomly chooses to Tweet out.

We then set a recurring schedule for posting the content and voila! Suddenly our entire content library is on permanent repeat with multiple unique variations of the post. If you've been managing social media for a while, this tool is a game changer.
Use third-party content to improve your profile
Automating re-posts of content from RSS feeds is really easy. That's how we use IFTTT and Buffer, it's actually a standard integration you can just plug and play.
Getting content from a non-RSS source posted to Twitter automatically was a totally different challenge. We struggled for a while before accidentally stumbling on Flutter.
Flutter is a pretty basic tool, still being worked on so it's rough around the edges, but extremely powerful for this use case.
It works by allowing you to choose a CSS selector (the id of an "element" on a page) that it will scrape on some recurring schedule and post to Twitter, or push to Buffer if you choose that option.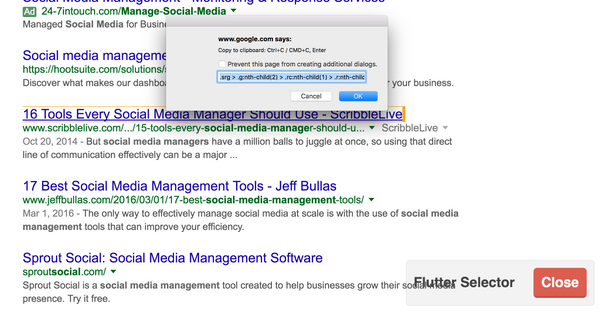 This is honestly amazing! You can scrape content from the web version of a newsletter, a subreddit, a blog without an RSS feed, and basically anything else.
Imagine how much more content you have access to that you won't have to pull and share manually anymore.
Key 3: Communicate with others in a real, human voice
Since you aren't wasting time with all those tedious tasks anymore, thanks to automation, you can start to have real conversations with others.
As a customer service channel, Twitter has been a great network for us. It's really easy to react to negative feedback quickly and correct issues, or find those customers that are primed to become brand ambassadors.
We also take the opportunity to just engage with others in a conversational tone. It's great for prospecting new customers, or simply developing a brand personality that's relatable to your target audience.
The best part about this approach is the freedom it provides to focus on growing your audience instead of constantly keeping up with maintaining the content. That by itself was worth the initial effort to set it all up.