This is a guest article by Jonathan Chan @ FoundrMag.com.
Everyone out there has a big idea. If you count yourself as an entrepreneur, chances are you have an idea for a startup.
The problem is that few ideas are actually any good. Even with a great idea the reality is that it won't necessarily translate into a great business. But, you can save yourself from a lot of heartache and wasted effort.
That's why you need to validate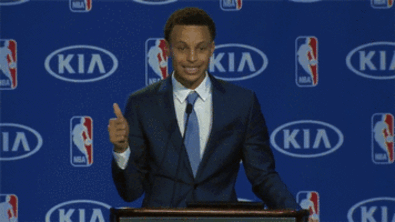 Validation is when you actually put the pressure test on your idea, to see if anyone even wants what you're offering in the first place. Too many would-be entrepreneurs make the mistake of keeping themselves in a bubble and fall out of touch with the real world.
Check out our own journey into market validation, where we build a business online from the ground up.
The goal of validation is to find the true fans of your product. A true fan is someone who would put down money for your product even if they don't have it yet. You should get at least a hundred of them to validate further investment in your idea.
When it comes to validation, it's important to remember these rules:
The goal is to find 100 true fans.
Always listen more than you talk.
Keep in mind that great ideas don't always translate into great products.
Talk to your customer
Here's a quick little exercise to get started. Quickly write down at least five people you know who would use your product. That's five people who would fall over themselves in order to do business with you. Then talk to them.
If you can't think of at least five people, then maybe that's all the validation your idea needs.
Don't stop at this step! It's a good first step, but for the most part you'll probably get a load of people telling you that they could see themselves using your product.
The first mistake entrepreneurs often make is they rely solely on their friends and family for feedback on their idea. This is exactly the reason you need to expand your validation beyond friends and family.
You need to ask people who are complete strangers. In fact, you need people to tell you that your idea sucks. You need to find a way to actually get in front of your target customer and start asking them what they think.
For that you need to clearly define, in writing, who you believe your target customer is and get in contact with some of them (this could end up being totally wrong, but you need to start somewhere).
That means actually go to the places where they're hanging out, online or offline. Come armed with questions, ask them to fill out a survey, or maybe even convince a couple to be beta testers for you. Develop a 15 second pitch for your idea, that's all the attention you'll get from people you don't know.
It doesn't really matter how you approach this, as long as you're actually listening to them and taking what they have to say seriously.
Smoke test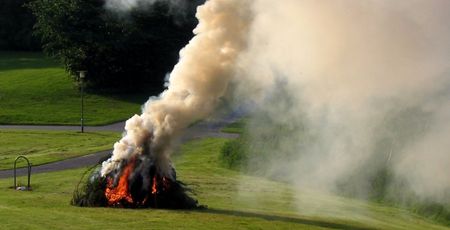 One of the best ways to validate your idea is to start selling it, even if you don't have a product to sell. It's never too early to start selling.
A smoke test is super easy to do and is often used by some of the best in the business before they even start building their products.
The easiest way to do a smoke test is to set up a landing page for your product or service. Don't worry if you don't have one at the moment; the entire point of this exercise is to just gauge interest for your idea.
Make it so that the landing page actually has a strong call to action like, "Sign up now" or "Get a free consultation" that people can actually click on. This will become very important data for you later.
There are lots of inexpensive services out there to help you do this, even with no development or programming experience. Try these: Unbounce.com, Launchrock.com, QuickMVP.com
Now that you've set the bait it's time to start casting the line out.
Remember to go after your target customer here, so don't just do a social media blast linking back to your page and hope for the best. Actually find out where your potential users hang out and seed it out there.
Come up with a real pitch, sell the value of your idea and incentivize people to visit your page. Early-bird discounts are a great incentive, so is exclusivity.
Some common messaging examples: "Sign up today and get 50% Off", and "Join our waitlist and be part of the beta test".
If you don't mind spending a little bit of money then you can drive targeted traffic to your site with Google AdWords, Bing, or Facebook. Do your research on how pay-per-click (PPC) marketing works, or find an inexpensive contractor to launch a small campaign for you.
This whole process shouldn't take you more than a few hours of work, PPC campaign excluded, and a couple days of patience. After a few days, it's time to check and see if you got any nibbles.
Remember the goal is to find 100 true fans. How many people visited your page? How many people actually clicked through on your call to action?
Usability cafe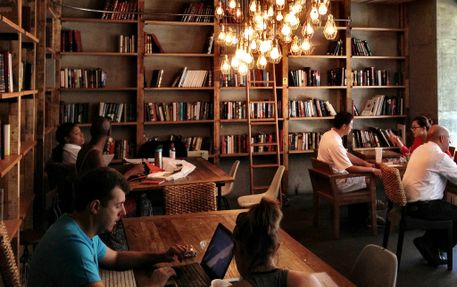 Developed by the tech-heads at Google, the Usability Cafe method is a very effective and cheap way for you to validate your idea. The best part is that you don't even need any special tools to implement it.
Even though this is a method primarily designed for apps and developers, you can easily use this for other types of products and ideas as well.
Although, unlike the smoke test method above, you will need a functioning version of your product. Remember to go as lean as possible, no need for any bells and whistles yet.
It can even be a bunch of static landing pages with links, laid out how you imagine the app working, for example.
The Usability Cafe is based upon the principle that up to 85% of your core usability problems can be found just by observing five people using your product.
The method is simple: Just find a popular cafe nearby and ask the first five people you see to test your product for you.
All you really need is a couple hours of time, a simple (i.e. MVP) version of your product, and some rewards for your beta testers. Remember, all you're asking them for is ten minutes of their time, nothing more, nothing less.
Give them five minutes to play with your product and ask them to talk out loud about their experience, any problems they're encountering, and to be as honest as possible.
After that's done, just spend another five minutes getting a bit more in-depth about the app and their thoughts. When all's said and done, treating them to a muffin or a coffee for their time can be a great reward.
The entire point of the Usability Cafe method is to take yourself out of your own bubble. Sometimes what's obvious to you isn't obvious to someone else.
Getting out there and speaking to people can not only help you develop a better product, but open your eyes as to what's possible with your idea.
Wrapping Up
Too many entrepreneurs out there make the fatal mistake of jumping without looking. While it's important to have confidence as an entrepreneur, it's also important to have the common sense to pack a parachute too.
By using these validation methods, you'll be able to take your ideas out of your head and into the real world. See what works and what doesn't, and make sure to double down on whatever it is that works best.
Again, remember these simple rules:
Find 100 true early adopters that would buy your product.
Collect feedback from people you don't know, lots of it, and take it seriously.
Understand that great ideas aren't guaranteed to turn into great businesses.
If everything goes right and you have yourself a validated idea, take that bold step forward. But always make sure to keep on iterating, pull yourself out of your bubble whenever possible, and always be listening.