Guest post by Greg Elfrink @ Empire Flippers
The majority of entrepreneurs build their businesses to, one day, sell them. You dream of the big exit, that payday that will line your pockets with enough cash to validate all your work.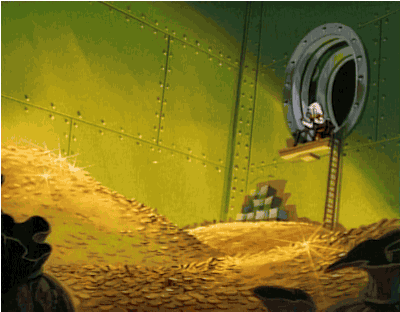 Since selling a business is a complex process, there are many obvious pitfalls and mistakes that you can make.
Some of these mistakes can cost you a lot, as you'll read below, but the good news is that the majority of them are pretty easy to avoid with a little advance planning.
What Are the Top Mistakes?
While this list is by no means exhaustive, below are some of the most common mistakes we see at Empire Flippers when people list their businesses for sale.
#1 Don't take your foot off the gas
Many entrepreneurs seem to check out once they list their business for sale. They put up the "For Sale" sign and wait around for a big paycheck.
This is one of the worse things you can do.
Unless your business is truly passive, this attitude will result in a revenue slump. You take your foot off the gas and the business starts tanking.
The next month, when you need to update earnings with depressed revenues, be ready for a wakeup call – the value of your business has fallen.
When a potential buyer finds sees the downward revenue trend, they'll be much less open to paying the asking price. You've provided leverage for them to negotiate the price down, or simply deterred them from considering your business in the first place.
The lesson here is simple: Work on your business as if you are not selling it.
It's common sense, but many entrepreneurs often forget this piece of advice while daydreaming about their big exit.
#2 Don't wait until the last minute to implement analytics
Every digital, online business should have tracking installed to validate how much and what kind of traffic they are getting.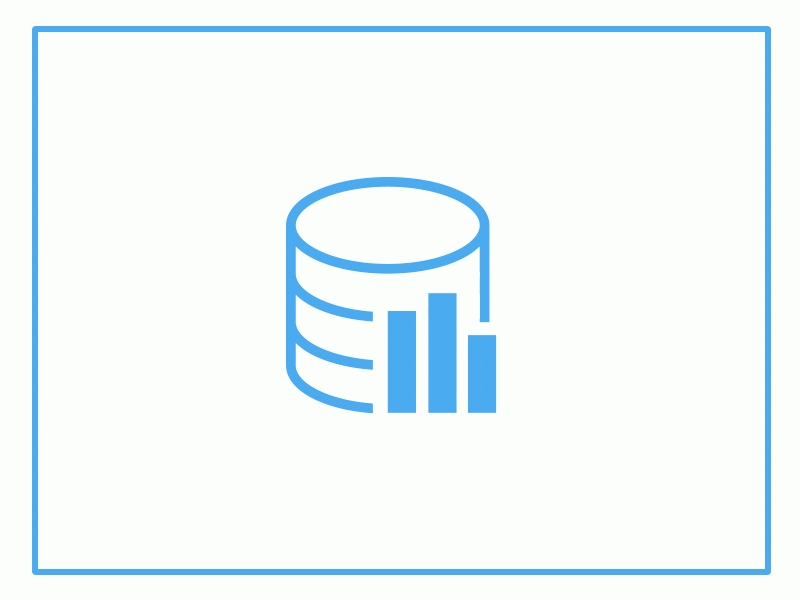 The two most trusted forms of analytics are Google Analytics (Free) and the third party analytics company Clicky. These are what we use.
The more analytics history you have, the better.
You'll also want to be diligent about annotating your traffic and accounting for any huge spikes or dips in traffic.
For example, write clear notes if a spike in traffic from three months ago came from a Facebook ad experiment. That way, a potential buyer can understand the history of the business.
You need at least six months' of analytics history, and the longer your track record the better off you will be.
#3 Don't skimp on proof of income
Screenshots are great. They are also very easy to photoshop.
Depending on the business, there will be different ways to verify income. A seller should have a way to allow the buyer to see the business' cash-flow, as well as the expenses tied to the business.
If you have an AdSense or Amazon affiliate site, for example, you could give a potential buyer view-only access permissions to your account.
This is an excellent way to help a potential buyer verify your earnings and build trust between you and the buyer.
Of course, how you show proof of income will vary depending on the monetization strategies you are using. An Amazon FBA business, for instance, would need a detailed P&L (Profit & Loss report).
Whichever monetization strategy you are using, make sure you have some sort of verifiable proof of income.
#4 Don't list too soon
If your business has only been around for three months, it is unlikely anyone is going to purchase it.
Does it happen? Sure, but not often and the task of selling a business that young is very difficult.
Similarly, asking price and track record have a strong correlation. A business valued at seven figures is going to need a lot more history to attract a buyer than a business priced in the four or five figure range.
At the end of the day, the more history your business has, the better. Not only will it create more buyer confidence, but it can help improve your multiple as well resulting in a higher valuation — which is what we all want.
#5 Don't overprice
With new sellers especially, selling a business on potential is a super common issue.
There is a lot of emotional investment in the business that doesn't translate into actual value. It's easy to overprice your business because of this, and could have an adverse effect on potential buyers.
It is best to sell your business based on what it is doing right now. You can feel free to highlight growth channels that a new buyer can use, but it shouldn't be the main selling point.
Instead, frame your business so that the right buyer can imagine the potential growth channels themselves.
If you're hung up on the potential, then don't sell it yet!
#6 Don't ignore your business' shortcomings
One of the best ways to help a buyer realize the growth opportunities for a business is to highlight the flaws.
Many entrepreneurs shy away from this, but a lot of buyers find businesses with flaws extremely attractive – they see opportunity in the untapped potential.
You should be totally transparent with everything about your business, especially the parts where you feel the business is failing.
If you have a SaaS business that has a healthy cash-flow but no marketing whatsoever, then that is a huge opportunity for the right marketer.
If you have a giant content site where the majority of the articles have no internal links pointing towards them, then that is a huge win for an advanced SEO.
More often than not, your business' flaws can become one of the greatest selling points.
#7 Don't forget documentation
Running your business, any business really, requires some proprietary knowledge. The clearer the path is for a buyer to take over and get ramped up quickly, the easier it will be for you to sell.
One of the best techniques is to have detailed standard-operating-procedures (SOP) for every position and role in your company — the more detailed, the better.
If you have a team in place that you will be taking to your next project, this is even more important.
#8 Don't dig your heels in during negotiations
Nothing kills a deal faster than a seller unwilling to work with a buyer.
Selling your business is all about how willing you are to make a deal. Think outside the box, with your end goal in mind. The higher your asking price, the more flexible you need to be with deal terms.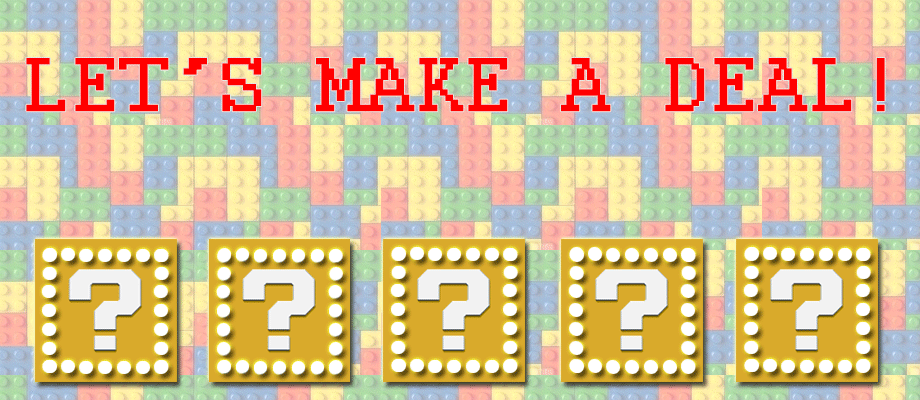 There are other forms of negotiations outside of price. It will come down to what you can get in exchange for the cash you're asking for upfront. Here's a short list of considerations in exchange for cash:
Equity – you can keep some equity or shares in the business in exchange for less cash.
Royalties – you can collect a percentage of every sale in return for a lower upfront price.
Monthly payment plan – you can spread out a chunk, or all, of the selling price over a set term.
Include less – you can adjust what's included in the sale price to meet a buyer in the middle.
#9 Don't neglect qualifying Buyers
You should have some kind of system to minimize "tire-kickers" who aren't really qualified to buy your business.
You could have a deposit process like we do at Empire Flippers, where every buyer needs to put down a refundable deposit before they're allowed to look at the intimate details of the business.
This will help get rid of the "lookie-loos," and leave you with just the more serious potential buyers.
You can qualify buyers in other ways, of course, such as by having extensive Letters of Intent (LOIs) in place.
The majority of business brokers will take care of the qualification process for you, but if you are selling on your own, you definitely want to make sure you have some kind of process to weed out unqualified buyers.
#10 Don't ignore professional brokers
Obviously, I'm a bit biased when it comes to using a professional broker. The broker industry can be a shady place, with a lot of fly-by-night brokerage businesses.
Despite this, a good, legitimate broker can make the entire process of selling your business far easier.
Here are just a few benefits worth considering:
Buyer reach – most private sellers will not have an email list of tens of thousands of hungry buyers looking for good deals.
Negotiation & deal structuring – brokers literally live and breathe the deal making process, which can take a lot of pressure off the seller.
Qualifying buyers – remember mistake #9? Pretty much all good brokers have processes in place to make sure only quality prospects are looking at your business.
Market valuation – not sure what your business is actually worth? Brokers are some of the few people around that have their pulse on the market and how much a digital business is going to be worth.
Migrations – this is something we're about to talk about below, so keep reading.
Every case is unique and this should be a decision you think critically on before selling a business — or buying one, for that matter.
#11 Don't neglect the transition details
One of the most tedious aspects of selling a business is migrating everything over to the new buyer.
Before you sell your business, you should really consider HOW you are going to transfer the business over.
Create a checklist of everything a new buyer is going to need or want to know when it comes to taking over the business.
Outline everything — content, domain, hosting, product inventory, the various services you are currently paying for that will need to be switched over, etc.
You will also want a way to mitigate fraud here, especially in smaller deals where fraudulent activity is likely to be more common.
The last thing you want to do is to push your business's website domain to the new owner and have him or her fail to pay for the business, while reaping the rewards of owning the domain.
One way you can mitigate this is by using an escrow service. Even then you want to be careful, because many escrow services will not be overly familiar with the online business space and could make some very bad mistakes.
To come back to our previous mistake about sellers not using brokers, most professional business brokerages have a migrations process already in place.
This takes a ton of weight off your shoulders and is definitely worth considering, depending on what kind of business you will be transferring.
Preparation Is Key
As you can see, these 11 mistakes can really make or break the business sale process.
That is one reason we created a totally free valuation tool, which can give you a rough estimate of what your business would be worth.
Have you sold a business before? Are there any mistakes you see other sellers potentially making?
Leave a comment below and share your wisdom with other entrepreneurs looking to make their big exit to a successful payday.